CRYPTOCURRENCY TRADING AND INVESTING TIPS
Cryptocurrencies have been a topic of intense discussion and debate over the past year, especially since social media giant Facebook announced the launch of its digital currency Libra. The debates and hearings on the nature of Bitcoin and cryptocurrencies have graced the news cycle and more people are beginning to wake up to cryptocurrency. This beginner's guide will explore cryptocurrency trading for novice investors.
Why Should You Invest in Cryptocurrencies?
Cryptocurrencies are a relatively new asset class with more volatility than the rest of the market. Investors turn to cryptocurrencies to hedge their net-worth against the fall of fiat currencies. Fiat currencies have promoted a culture of centralization in the economy and this subsequently promoted inflation. Cryptocurrencies were created with the vision of decentralized and peer-to-peer electronic cash for the whole world. Unfortunately, many people have fallen victim to the hype surrounding the pump and dump cycles and consider cryptocurrency investments a bad idea. Let's push back on that and see why investing in crypto is a good idea.

While early stage investors churned millions in profits from cryptocurrency trading and investment, some people may argue that the space has matured with the markets moving with less volatility and more stability. The volatility of cryptocurrencies exceeds that of any other investment class and this makes them distinct. If an investor doesn't have enough appetite for risk, this probably isn't the investment class for them.
Three Main Steps in Investing & Trading Cryptocurrencies
Buy at an Exchange
Before even consider making money off crypto, you first need to learn how to actually buy cryptocurrencies. You do this at exchanges. If you live in the U.S. we suggest using Coinbase as a first try.
Store & Protect
If you're planning on long-term holding your crypto, you must get a hardware wallet. We suggest buying one from Ledger. Ledger ensures safety which in this space is not something to be taken for granted.
Below you will find our most recent posts about blockchain technology.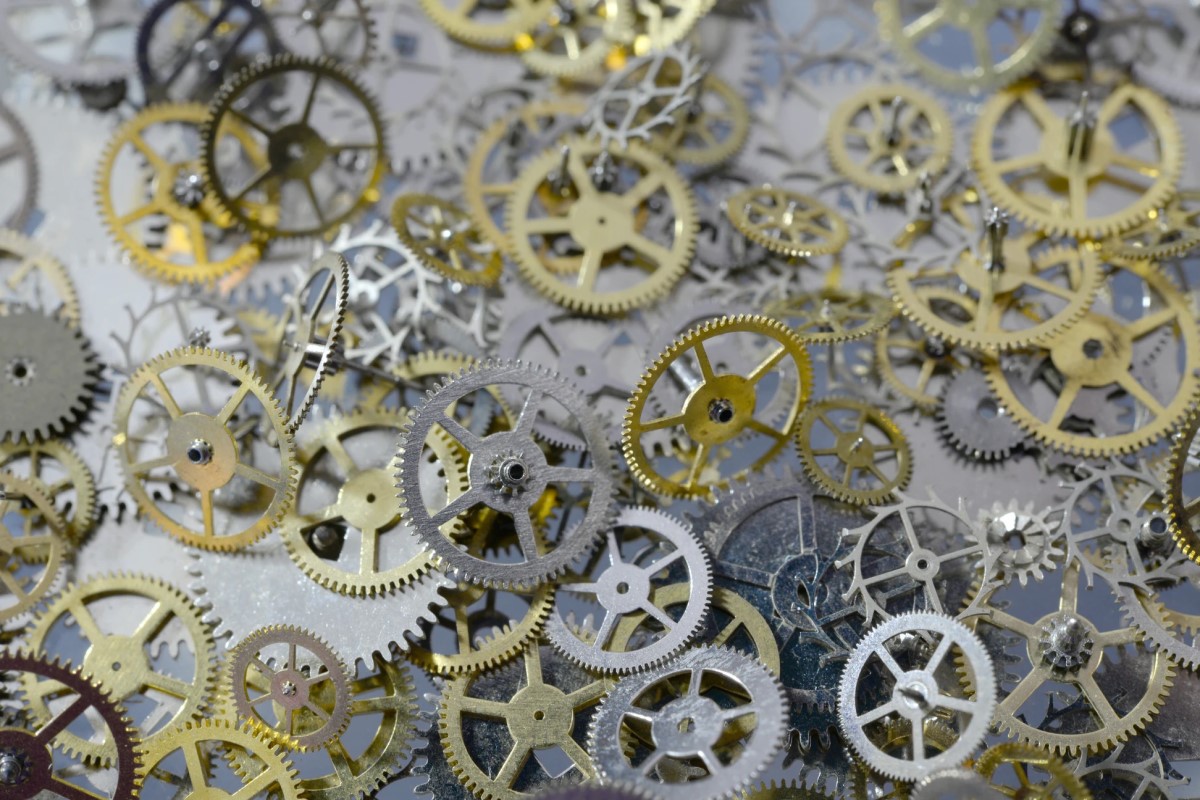 Join our Elite Community.
Beat the Whales.
Affordable ($5.00/month).

Access to ALL content.

​

Exclusive Telegram channel for pro members.

Access to CTN's editorial team.

Your own trading dashboard.


Need advice? We'll get you all the answers.


​
Tips and Advices for Investing and Trading Cryptocurrencies
Cryptocurrencies Have Amazing ROI
In a one-year span from December 2016 to December 2017 Bitcoin witnessed record-breaking growth, from $750 to a staggering $10,000! This means that anybody who invested $10,000 in December 2016 would earn returns of $133,333 in exactly 365 days. Stories like that flooded the internet and more and more people joined the crypto hype to ride the wave.
The market took a huge dip post the historic bull run and altcoins followed suit. Hundreds of people lost their investment in the turmoil caused by massive selloff. The market recovered from the crypto winter in June 2019 and Bitcoin touched $13,000 for the first time since the crash. Altcoins haven't seen another bull run since 2017 and the news that Bitcoin's upcoming halving might initiate the next bull run.

When Bitcoin was launched it was the only dominant cryptocurrency and it still is. Of note, its share of the whole crypto-market rapidly fell from 90% to around 40%, currently sitting around 65.5% as of press time. There are several reasons behind Bitcoin's dominance despite lack of features and utilities as compared to altcoins. The block-size issue, in particular, was a huge bone of contention in the community, which ultimately led to the fork and creation of Bitcoin Cash and the ensuing split of the community. So, yes, there are several potential investment opportunities in altcoins.
Picking the Right Cryptocurrencies for Your Portfolio
Comparing altcoins based on market capitalization is a great place to start. It is recommended that you develop a structured research process: Read the whitepaper, find out about the team and the project, and check performance reports for at least three quarters. This will help you to learn about the utility that it is bringing into the ecosystem. A whitepaper is an authoritative report or guide that informs readers about the complex issues the project wishes to solve, and presents their philosophy and solutions, cost analysis and team information. This is why an altcoin project that doesn't have a whitepaper should simply lose out on potential investors.
As an investor, there are a few things to look for when reading a whitepaper.
The Project's Value Proposition
Check the whitepaper for any real utility it brings into the ecosystem. The perfect example of this is Ethereum. There is a reason why it received wide acceptance in the dev community; its sheer value addition. For the first time, developers around the world had a platform which they could use to build their own DApps on a blockchain. A good way to pick projects for investing is to find the projects which are specifically working on solving challenging problems.
Here are some of the projects that are looking to solve big problems:
Privacy: Monero, Zcash, Dash
Scalability: OmiseGo, Cardano
Utility of Tokens
Ask the following questions to ascertain the utility of the token:
Does this project need to be on the blockchain?
Does this project need tokens or have the right application for it?
Each token role has its own set of features and purpose which you will discover when you find the answer to these questions.
Value Exchange
Tokens create an internal economic system within the confines of the project and help buyers and sellers trade value within the ecosystem. This helps people gain rewards on completing a set of tasks and this is an important feature of the token.

Function
The token can also enable the holders to experience better UI/UX inside the confines of the particular environment. For examplw, in the Brave browser, BAT token holders get the rights to enrich customer experience by using their tokens to add advertisements or other attention based services on the Brave platform.

Earnings
This helps in an equitable distribution of profits or other related financial benefits among investors in a particular project.


How to Buy Cryptocurrencies
​The exchange serves one of the most critical functions and it is the portal between the fiat cash world and the crypto world. There are two types of exchanges in the ecosystem: crypto-to-crypto and fiat-to-crypto. Fiat-to-crypto exchanges allow their clients to buy cryptocurrencies in exchange for fiat money.
Coinbase
is a perfect example of this kind of exchange.
Coinbase
helps you buy BTC, BCH, LTC, and ETH with fiat currency.
Crypto-to-crypto exchanges allow crypto exchanges between paired crypto like BTC, ETH, and BCH. Binance, OKEx and Bitmex are examples of crypto-to-crypto exchanges. While they do offer a great service, the problem is that they are all centralized, which makes them vulnerable.
This is an extremely risky proposition when you consider the sheer amount of money that these exchanges deal with each and every single day. That's the reason why wallet services are so popular among traders.
Steps in the process:
Sign up for a new account on the exchange
Verify identity (KYC)
Deposit funds (fiat or crypto)
Best Time to Buy Cryptocurrencies
In trading you obviously want to buy low and sell high but that's a lot easier said than done, especially with volatile markets. What's a novice trader to do? First thing is watch the markets, look at the historical charts and set your limits. Look for when the price is stable and at a relatively low level. Sometimes a coin starts to show upward movement and investors get excited because they're all guessing when the peak is. This is when market rallies in any direction can happen, especially with a quick plummet or rocket trip to the moon. The key point is to follow technical and fundamental analysis in the space and, based on your risk factors, decide when to hop in.

Perception and market entry plays games with the best of us. Certainly, in 2010, no one thought Bitcoin was going anywhere so when it hit $100, there was still not a lot of investors. But fast-forward to today with Bitcoin hovering north of the $8,000 mark, new investors might be thinking it's too late! Is it? Not when the historic price nearly reached the $20K mark! It's all in perception and hedging on price patterns.
How to Store Cryptocurrencies
While cryptocurrencies can be stored on an exchange wallet, the safest place to store your crypto is in a hardware wallet. There are other options like desktop wallets, paper wallets, and phone apps. Looking at the recent events where there was a major security breach in Binance and an attempted hack on Coinbase, it is recommended that you keep your cryptocurrencies off of the exchanges.
Choosing between a hot wallet and a cold wallet may be tricky. Let's go through the basics of both. Hot wallets are connected to the internet. Cold wallets are similar to cold storage. These wallets are offline at all times. Keep this distinction in mind when making a choice.
Basically, if you are frequently using your crypto then hot wallets are more convenient. But if you're a HODLer or an occasional trader, cold wallets may be the best option.
Examples of Hot wallets: Exchange wallets, desktop clients, and mobile wallets
Examples of Cold/Hardware wallets:
Ledger Nano S
,
Trezor
, Keepkey, Paper wallets
What is a Cryptocurrency Paper Wallet?
Paper wallets are an offline cold storage method for keeping cryptocurrencies safe. It includes printing out your public and private keys on a piece of paper which you then store in a secure place. The keys are printed in the form of QR codes which you can scan in the future for all your transactions. The reason why it is so safe is that it gives complete control to you, the user. You do not need to worry about the well-being of a piece of hardware, nor do you have to worry about hackers or any piece of malware. All you need to do is keep the paper secure.
How to Pay Taxes on Cryptocurrencies
The taxation laws for cryptocurrencies depend on the jurisdiction. Currently, very few tax consultants know how to deal with cryptocurrencies however the number is growing quickly and cryptocurrencies will soon be a standard issue for tax experts like securities, shares and ETFs. Like with every financial product you don't need to pay VAT when selling Bitcoin. There have been some ideas of tax authorities in Poland, Estonia, Germany, Australia, and Sweden to demand VAT on crypto sales, but after the European Court smashed this down in an important decision, VAT for Bitcoins seems to have become a non-topic. In most jurisdictions, you have to pay nearly no taxes.

To round this all up, if you are new to cryptocurrency and trading, it is going to feel like there's a huge learning curve. We'd be lying if we said that wasn't true. The point is not to become discouraged. Crypto Trader News has a lot of articles and resources and there are plenty of crypto communities that will help guide you through the cryptosphere. Just be cautious, do your research, and never, ever share your private keys with anyone.
The most relevant news delivered right to your inbox.
Disclaimer
Content provided by CryptoTraderNews is for informational purposes only, and should not be construed as legal, tax, investment, financial, or other advice. All information is of a general nature. As always, there is risk with any investment. In exchange for using our products and services, you agree not to hold CryptoTraderNews Pro, its affiliates, or any third party service provider liable for any possible claim for damages arising from decisions you make based on information made available to you through our services.