Sometimes a scroll through Twitter really gives you the sense of what people are feeling and how it could potentially move the crypto markets. According to Coinbase, trading activity is approximately at 71% buy and 29% sell, with a whole slew of altcoins that tend to have a correlation in market movement.


This makes perfect sense when you draw little arches. MASTERBTCLTC predicts Bitcoin to hit a 150K peak in 2021. Hard to imagine right now when we can't even hold a $10K support level.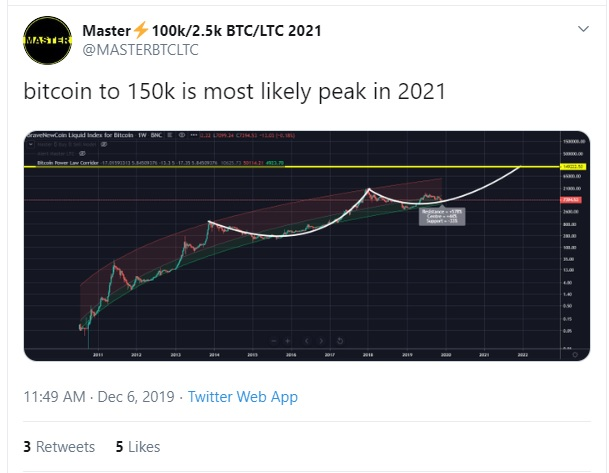 We know exactly how this feels @bitharington. Most of us at CryptoTraderNews are long-term Bitcoin holders and we have HOPE that it will increase in value. The question is, do we buy now or wait until it drops. If we wait, it is already too late?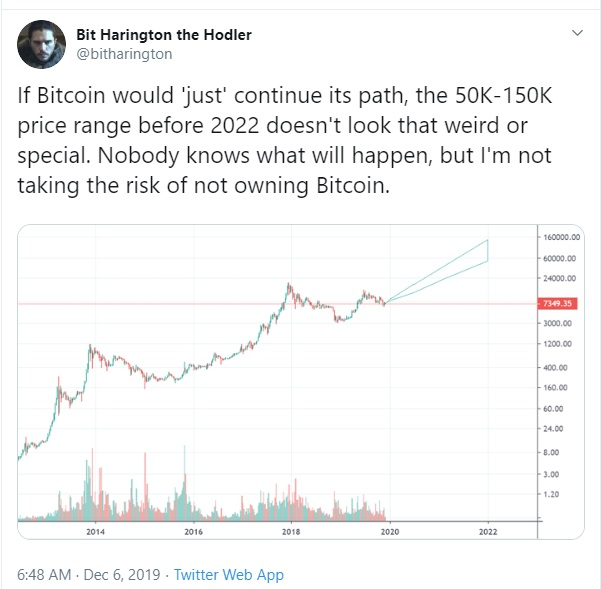 We saw this tweet from Blazzord and did a little reading on our own. It's true! Deutsche Bank published a report called Imagine 2030 where they conceptualize a decade ahead. In this report, the idea that China will have a huge impact on the global economy, inflation will keep rising and more people will turn to alternative currency. Fiat money will have such a huge impact, thus giving hope to cryptocurrency enthusiasts.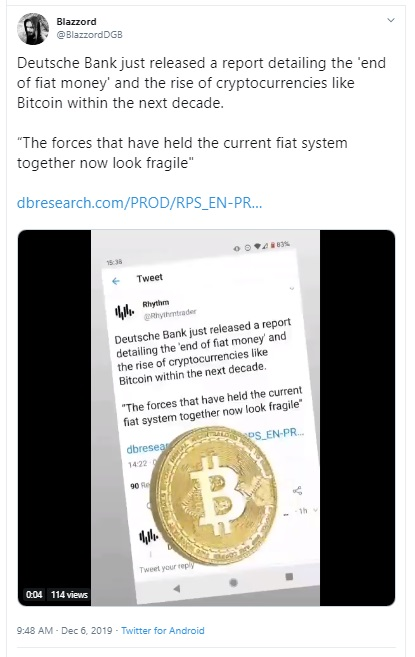 Now, according to some research by Crypto Twitter fan, Alex Thorn, Bitcoin addresses have hit an all-time high. What could this mean? Perhaps it's a sign that more people are gaining interest in cryptocurrency despite the barely kept $7,500 support range.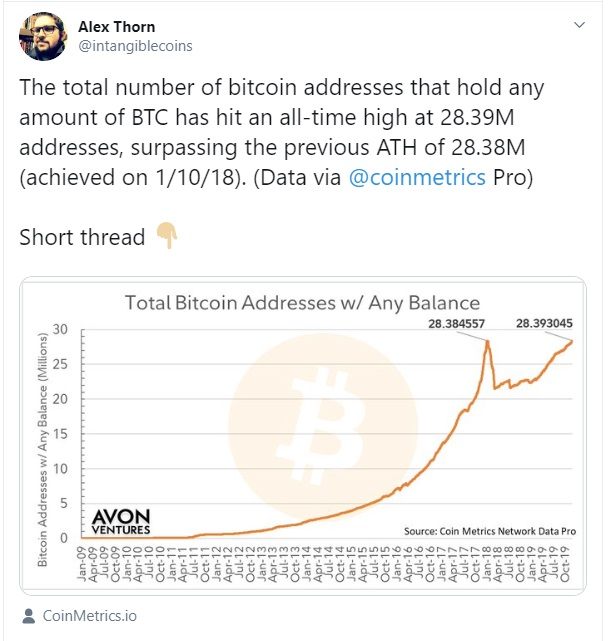 But of all the tweets that I've seen, this last one from Bitcoin Charts has caught my attention because it speaks to what I've been saying about the hips, valleys and plateaus of Bitcoin. I'm not a professional analyst but I do like research and history has a way of repeating itself. Can you see the repeating pattern here?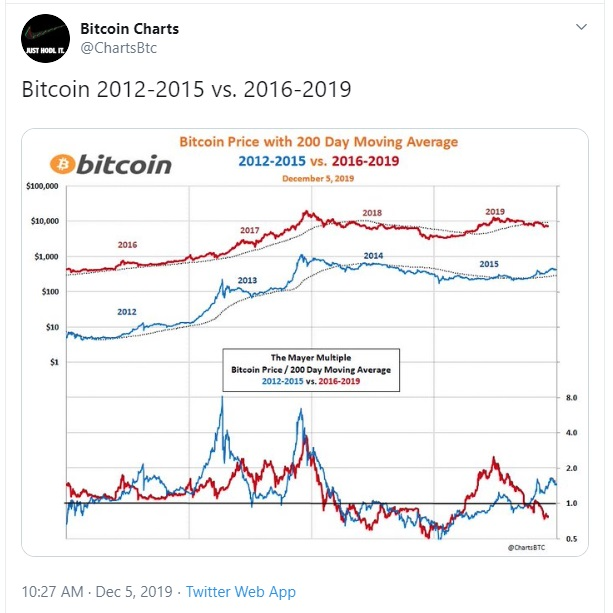 Are you following Crypto Trader News on Twitter? You really ought to.