Lisk (LSK) currently ranks at the number forty-two spot by market cap with at a circulating supply of 119,777,120 LSK out of a total supply of 134,873,533 LSK.

Paired against Bitcoin (BTC), Lisk suffers a similar fate like most altcoins as it has been in a bearish trend since February 01 '18.

This week, we analyze the price dynamics of the LSKBTC and identify technical levels and indicator setups that must be fulfilled for the LSKBTC price to come out of the long term bearish trend or persist.

Read on as we carry out a multiple time frame analysis of the LSKBTC, starting from the weekly time frame and down to the 1-hour time frame.


LSKBTC Weekly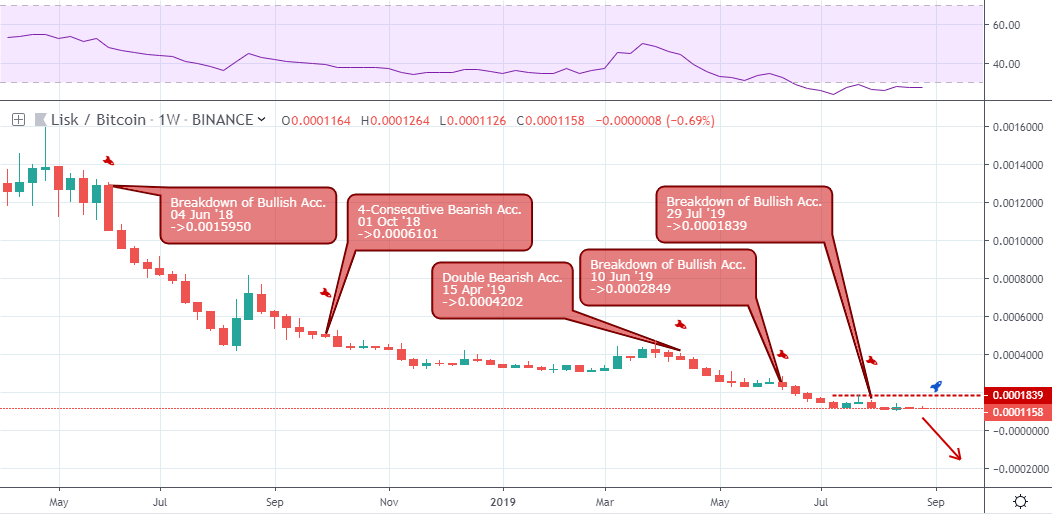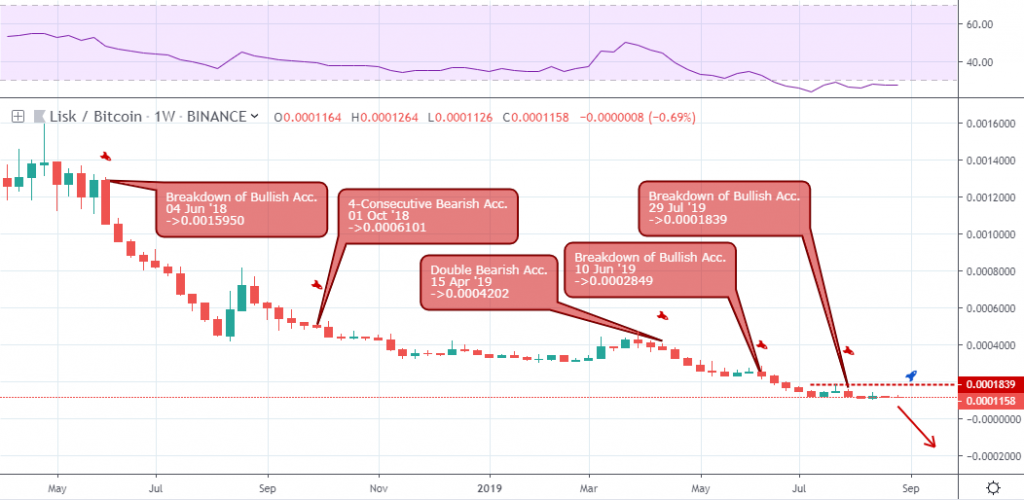 Hold on! This is for Crypto Trader Pros Only!
Hi there! This article is for pro users only. Please log in or register to continue reading the article.