Ideally, every altcoin entering the crypto market should come with an innovative project based on blockchain technology or decentralization at its core value. But, since there was neither a regulatory framework nor a benchmark to gauge the projects that were raising funds via tokenization, the cryptocurrency space has attracted many fraudsters and scam projects.
If there is something that we've learnt so far in the ICO/IEO/STO space it's that the combined integrity and abilities of the team members involved in the project differentiate a successful project from one doomed to failure. A project with disagreements in the development team are meant to crash sooner or later.

We performed an analysis of altcoins that are slowly dying in 2019. Here's the complete list.

This project is pillared on the democratization of data storage and distribution. The team successfully raised nearly $30 Million during the 2017 ICO craze. While STORJ was still a good bet in early 2018, it has slowly been dying ever since. It has a ROI of -69% and it's currently trading at $0.16.

The price dropped by over 90% from $2.37 to $0.14 in a matter of a year. STORJ survived 2018, but it is expected to die before the end of this year.


Zil has a strong development team that has been consistently working on their roadmap, delivering all targets without friction. However, the team hasn't provided any sustainable updates that indicate any kind of growth within the company. Zil ranks 76 according to market capitalization, but it hasn't shown any significant price action in the past 6 months.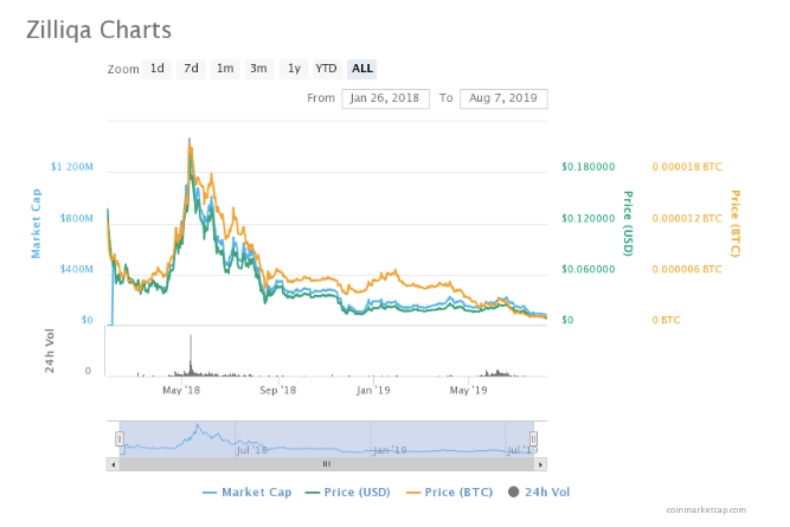 Zil has a ROI of -93.7% and is currently trading at $0.0093. It'll probably hit $0 before the end of the year.
Connect Coin has the goal of unifying global merchants through a simplified transactions and payments system. XCON has a ROI of -42% and it's slowly moving in a downward direction.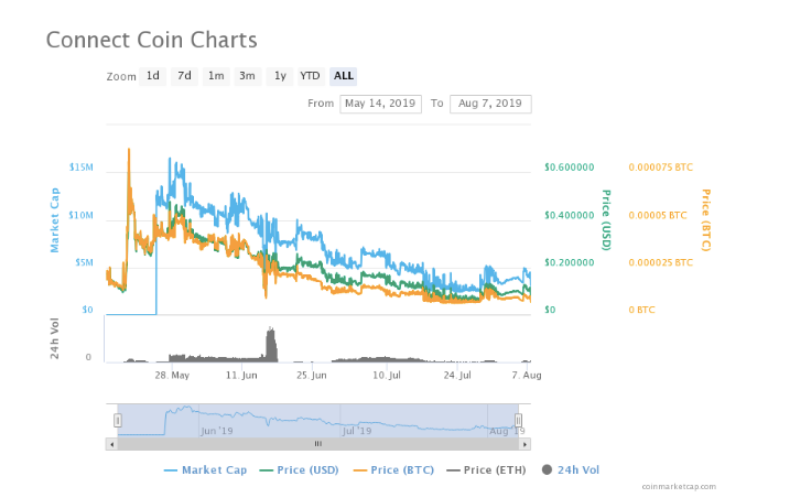 The market rank of the token at the time of writing is #510, which evidently isn't a good position. It reached its maximum price value of $0.701643 USD on May 19, 2019. XCON hit its lowest price point on June 15, 2019 when it hit $0.071003 USD.


Verge was introduced as "Dogecoin Dark" but was later renamed to Verge. Verge has a maximum supply of 16,555,000,000 XVG and a circulating supply of 15,813,962,909 XVG. This means that almost all XVG are in complete circulation.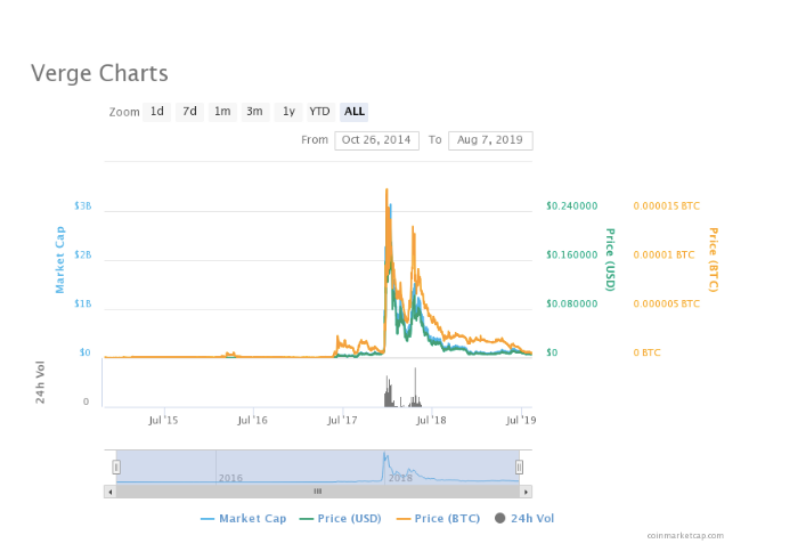 The current price is $0.0056 USD. Again, another altcoin that's been dying at a slow pace and probably wont see the sunlight ever again.
Sia leverages blockchain technology to create a data storage marketplace that is more robust and more affordable than traditional cloud storage providers. The price of Sia Coin is down from $0.093 to $0.00258.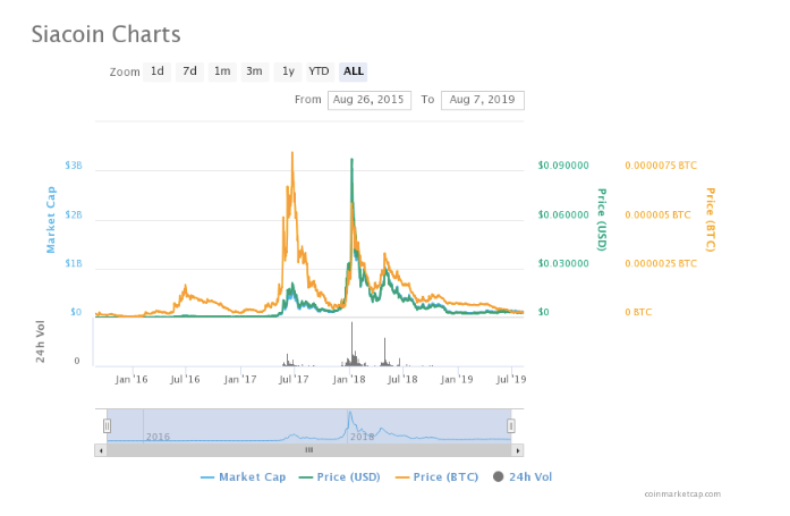 Don't let Sia's ROI of 5,288% trick you. Although the cloud storage marketplace made available to users of the Sia blockchain is meant to be highly redundant, completely private, and more affordable than many alternatives, the coin may very well die before the end of 2019.


Asch has an ROI of 330.67% and despite its ROI it dropped from $1.82 to $0.082 in less than a year. This sudden drop in price is clearly signaling that it will be dead very soon.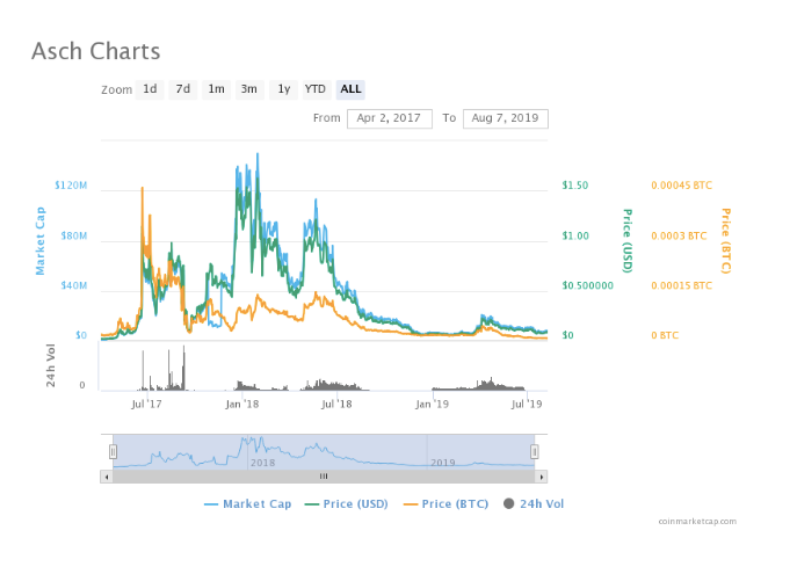 VDS describes itself as a non-centralized ecosystem that combines blockchain, social networking, and information technology to facilitate the frictionless circulation of users' assets. VOLLAR has a ROI of -24.35% and is currently being traded at $2.57.

VOLLAR's 24-hour trade volume is 1,029 BTC and the total supply is 2,100,000,000 VOLLAR. Again, we have no hope on Vollar's ability to make a come back.


BQT describes itself as an order-book crypto exchange with social trading features. Its Hedge Trade System is intended for traders to acquire crypto assets for a short-term period by means of escrow of their existing crypto holdings.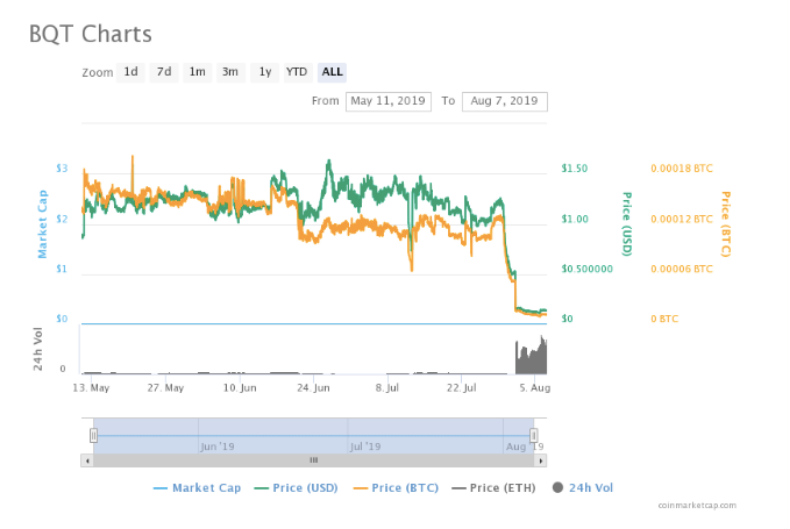 BQT has a ROI of -84.6% and is currently trading at $0.137. It ranks 1898 by market capitalization. If you are a BQT holder, we're sorry for you.
Molecular Future (MOF) is a cryptocurrency built on Ethereum. Molecular Future has a current supply of 100,000,000 MOF. MOF is currently trading at $0.025 and has a ROI of -91.70%.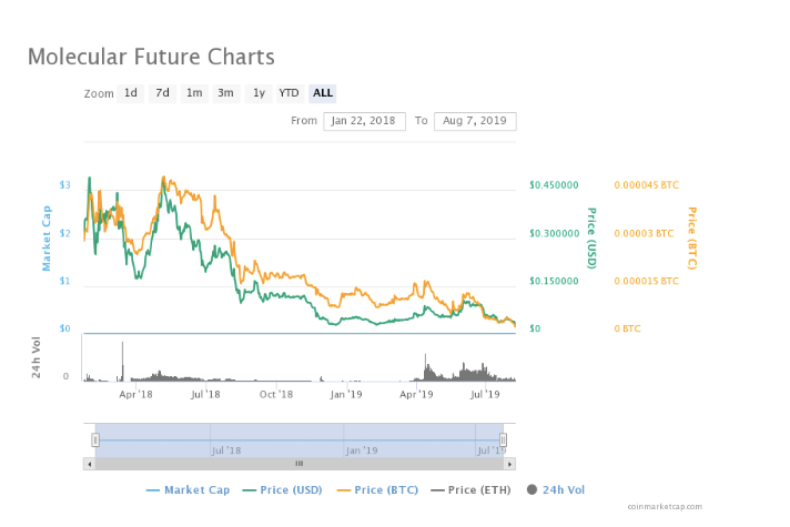 MOF's price dropped from $0.46 to $0.024 in a year and the coin is experiencing a slow death in 2019.
Maya Preferred 223 (MAPR)
Maya Preferred 223 is a cryptocurrency backed by gold and silver reserves and it enables a faster implementation of a blockchain with smart contracts running on Ethereum Classic. It is a decentralized 'stable crypto asset' within the Ethereum Classic ecosystem.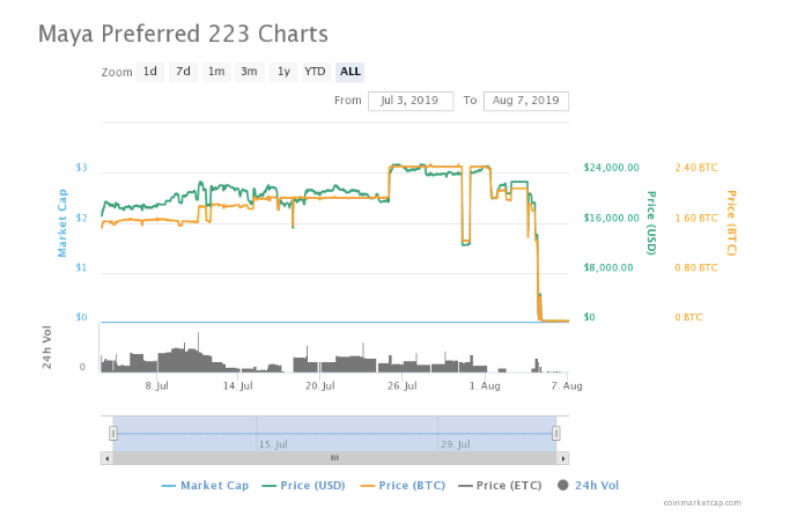 MAPR has a ROI of -84.41% and it has dropped from $17000 to $234.65.


This is it for this video. We'll probably curate another round of dying altcoins for you guys to be aware of and stay far away from them.