Almost every crypto influencer on Twitter has been calling for an alt season with the expectation that prices will go up by a minimum of 50%, however, Bitcoin's rallies, both up and down, has left many coins bleeding. There are millions waiting for Alt season to begin, and the wait is not in vain.
Technical Analysis since April 2019, that is the start of the bull run, has predicted evidence that altcoins are in for a massive rally. Total market capitalization will grow over 50% by the end of 2019, as predicted by traders on tradingview.com.
Crypto influencers like Crypto Dog have been advising traders to buy after we hit the bottom and diagonal support for the third time. Looking at the chart, the price has been bouncing up and down and this has been encouraging for all alt believers.
Bitcoin has always served as a strong reference to the direction of Total Altcoin Market Capitalization. Bitcoin has been trading below $11,000 for sometime now, but there are talks of a comeback and rise to $15,000. The entire market capitalization of top altcoins is indicating a bullish signal, but one can never be too sure.

[rml_read_more]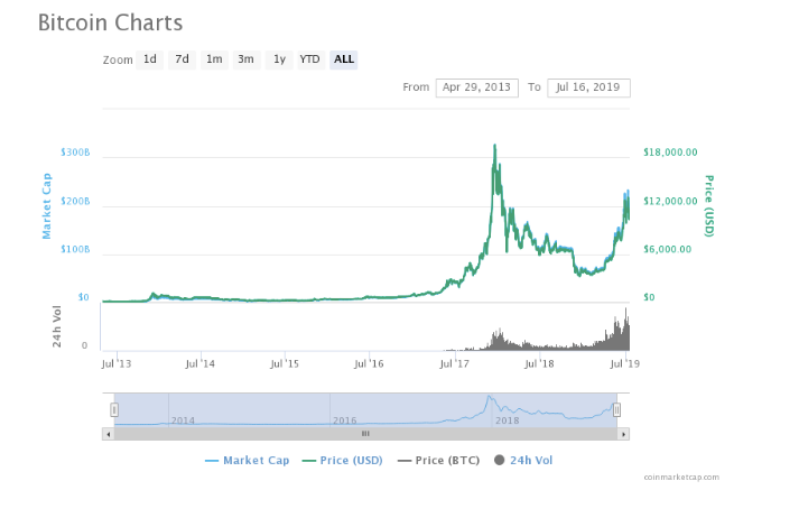 The last time altcoin trends were the same as now, Bitcoin started a rally and altcoins followed suit. Looking at the current price action trend for Bitcoin we can safely assume that history will repeat itself.

Looking at the current price action in Bitcoin, we can conclude that bulls have converted the diagonal resistance into support and are now driving the markup of prices. The rise in price comes with a significant increase in volume and this is a bullish signal that indicates that investors in the market are buying at high levels. Total altcoin market cap could hit $200 B in the coming few months.

Conclusion

The trend that we have identified here could potentially increase market capitalization from $120 B to $200 B within months, through a rally. There is anticipation for a major price rally and if you are an altcoin believer, you could be in for a surprise this Alt season.

Disclaimer

Content provided by CryptoTraderNews is for informational purposes only, and should not be construed as legal, tax, investment, financial, or other advice. All information is of a general nature. As always, there is risk with any investment. In exchange for using our products and services, you agree not to hold CryptoTraderNews Pro, its affiliates, or any third party service provider liable for any possible claim for damages arising from decisions you make based on information made available to you through our services.