In the month of June alone, 70% of the losses incurred after the end of the prehistoric bull run of December 2017. Bitcoin continued to maintain its dominance over 65% and plummeted to a new support, strong at $11000. Most Altcoins like Ethereym, NEO and ChainLINK performed exceptionally well while others like Ripple, BCH and EOS plummeted in global market cap.
Bitcoin has surged high enough to break records of 2018. While Bitcoin bulls have been driving this bull run that started in April 2019, it started at around $8,500 at the beginning of June, and surged to a high of $13,800 before pulling back to $11,150 by the end of it. The predicted correction however brought it back to $11000.
Crypto Winners of June include Ethereum that gained over 10% and ended just below $300 in the last week of June.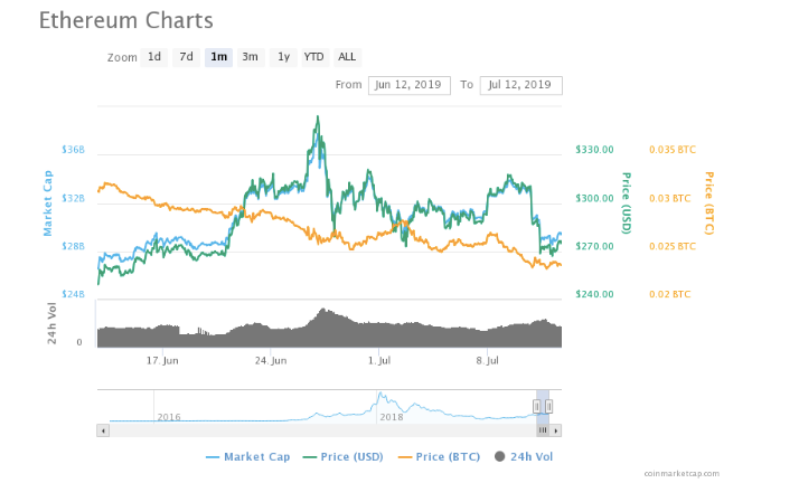 Hold on! This is for Crypto Trader Pros Only!
Hi there! This article is for pro users only. Please log in or register to continue reading the article.