There have been increasing concerns over Bitcoin mining as we near the upcoming halving of 2020. Since the last halving, the profitability of mining has been under scrutiny and mining has become more competitive than ever.

Mining difficulty has hit a new record high above 7.93 Trillion, that is a 7% jump from 7.45 Trillion record set in October 2018. Bitcoin adjusts mining difficulty every 14 days, or every 2016 blocks, based on the amount of computing power deployed to the network. This is done to ensure that the block production interval remains constant. When there is less computing power, the difficulty falls and when there are more computers involved, it rises. The process generates new Bitcoins and facilitates transactions on the Bitcoin network and in the past 2 months, the number of transactions has recorded a new high. The hash rate of the network has progressively increased since the start of January 2017.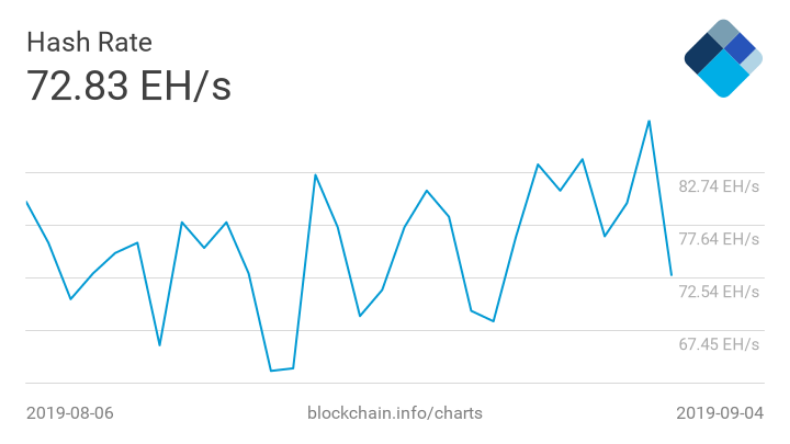 It is interesting to note that the increase in difficulty has failed to reduce miners' revenue. According to a recent report, Bitcoin mining revenue surpassed a total valuation of $14 Billion to date. The report stated that it took a period of over eight years for the total revenue to reach a valuation of $5 billion but the revenue skyrocketed exponentially in the following 8 months to breach the $10 billion mark. The surprising fact here is that mining difficulty has consistently increased but it has failed to slow down mining revenue. An increase in hash rate means large operational cost for miners.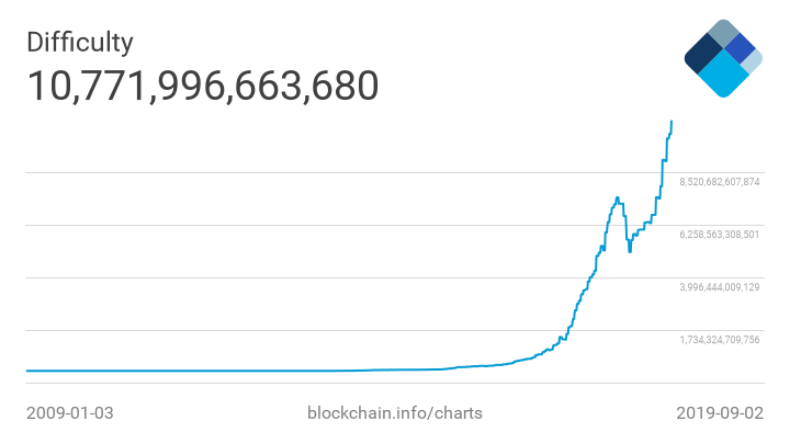 According to data from 2018, miners' revenue spiked even during crypto winter of 2018. This indicates that revenue continues to grow even in bear cycles and mining activity continues uninterrupted without incurring losses. These facts indicate that even present-day market is a profitable one for miners, despite increasing hash rate on a daily basis.

Bitcoin's market dominance is likely to keep rising as the number of Bitcoin addresses holding at least 10 bitcoins recently hit an all-time high, according to data from Coin Metrics. There are currently 614,500 addresses holding between 1 to 10 BTC, while around 0.5 percent of all Bitcoin addresses hold between 10 to 100 BTC. This indicates that there is less selling and more HODLing which is most likely to drive up the demand. The recent Litecoin halving slashed the prices and had a major impact on the mining activity where profitability was significantly reduced. Bitcoin's upcoming halving is slated for 2020 and it may have an impact on the mining revenue.

According to blockchain analytics firm IntoTheBlock, the bulk of these high-net-worth Bitcoin holders are likely to be in profit. In total, around 83 percent of all Bitcoin holders bought their coins at a lower price than it is currently worth today. This means there should be less selling power of the coin—and could be a reason why its market dominance keeps rising.

Bitcoin isn't the only cryptocurrency that has seen the number of significant holders peak this year. The number of Ethereum addresses holding at least one ten-billionth of the current supply also recently hit an all-time high. But that's 0.0108 ether, which is worth a trifling $1.86 – not something to go crazy about.




Disclaimer
Content provided by CryptoTraderNews is for informational purposes only, and should not be construed as legal, tax, investment, financial, or other advice. All information is of a general nature. As always, there is risk with any investment. In exchange for using our products and services, you agree not to hold CryptoTraderNews Pro, its affiliates, or any third party service provider liable for any possible claim for damages arising from decisions you make based on information made available to you through our services.