When Bitcoin hits a bull run, altcoin maximalists eagerly await prices to rise with the bullish trend, often striving for the price to pump up by 40% or more. When BTC ran with the bulls, historically, altcoins had a great season as well. And though regulators have clamped down on most ICOs over the past two years, there are legitimate and interesting altcoin projects that scheduling releases with the hopes of garnering investors and strategic partnerships.

Despite Bitcoin's dominance at 62.9%, there are altcoin believers waiting for the upcoming bull run. Consider this, with a long crypto winter and some markets that went down as much as 95%, there has to be a reason why cryptocurrency still has so many staunch believers.

This season, we have picked the top 5 Altcoins that have outperformed others and are trending bullish.

Binance Coin (BNB)

BNB has captured the attention of Bitcoin maximalists and altcoin HODLers. BNB started off as a token used to incentivize traders and collect trade fees. While that may not sound like a lot of perks, the launch of Binance DEX and Binance Launchpad's IEOs has made it bigger than just a native token.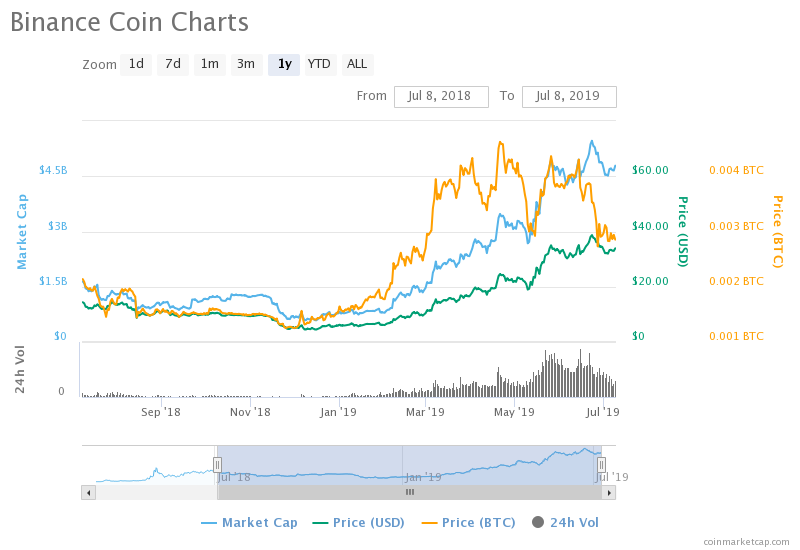 Source: coinmarketcap.com

BNB is a major contender in the upcoming altcoin bull run with an ROI of over 9000%, an increase of 135% in the past one year.

Basic Attention Token (BAT)

BAT is already set for mass adoption through its Brave Browser with 5.5 million active monthly users and over 28000 publishers. BAT is used to pay content creators and publishers through tips; viewers earn rewards in BAT for viewing ads. With a working product and legitimate use cases, BAT is one of the few altcoins that has been steadily increasing in value.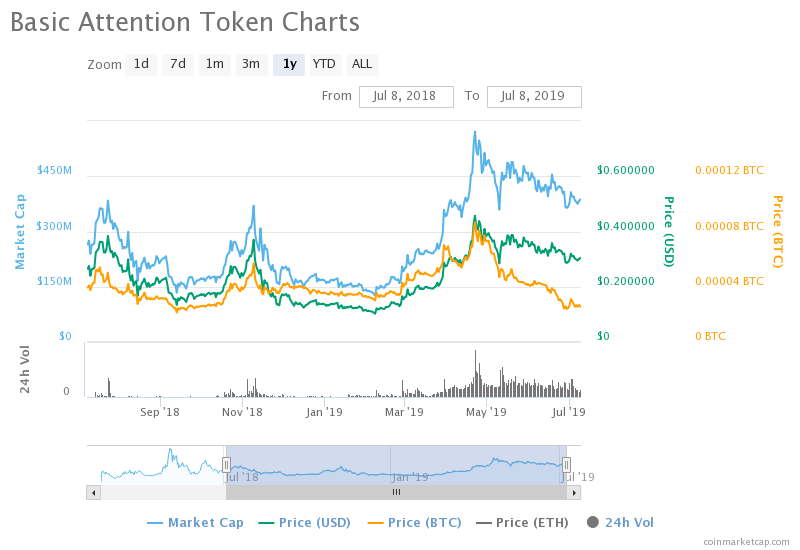 Blockchain-based digital advertising is catching on and BAT has an ROI of 80.94% since its launch.

Ravencoin (RVN)

Ravencoin is a relatively new altcoin. Launched in 2018, it has tokenized P2P asset transfers on the blockchain. While Bitcoin and Ethereum have asset transfer capabilities, it is not their primary function. Ravencoin is used for creating and transferring fungible or nonfungible assets.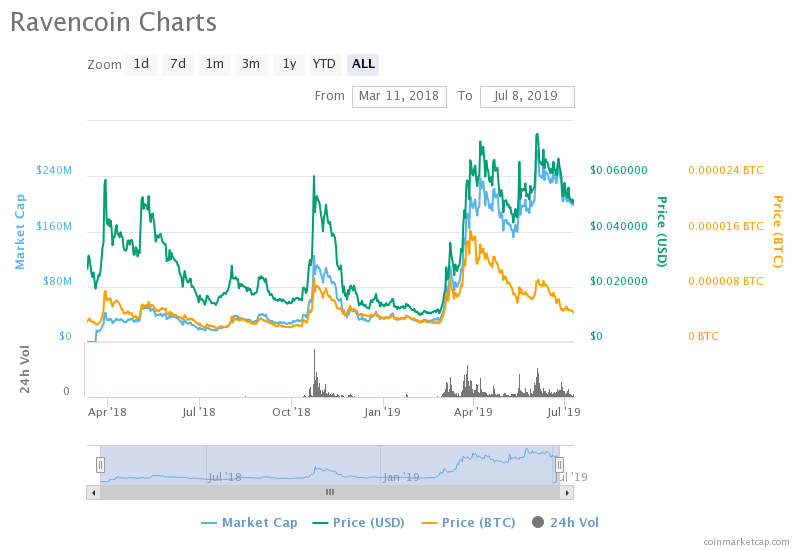 Ravencoin has an ROI of 90.36% since its launch.

HOLO (HOT)

Holo enables a decentralized web with user autonomy in its architecture and protocols. Holochain distributes the storage and processing of data and helps users control their choices and information. It is a perfectly decentralized token and scaling is hardly an issue. The company refers to the token as a distributed cloud and not an actual blockchain.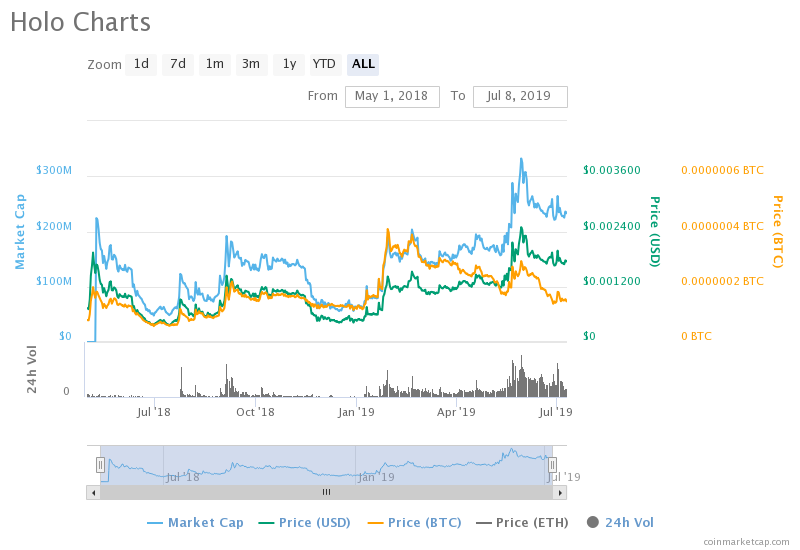 Holochain has an ROI of 138.75% since its launch and has been steadily increasing for the past year.

5. Enjin Coin (ENJ)

Enjin coin has outperformed Bitcoin on more than one occasion and brought us face to face with the fact that a streamlined gaming experience is a more pressing need than an alternative financial system to most. Enjin coin supports Binance chain and this has been another catalyst for taking the prices to higher marks.

Developers are using Enjin coin to build blockchain games and create custom tokens and contracts from scratch.

Enjin coin is popular in the gaming community has an ROI of 399.82% since its launch.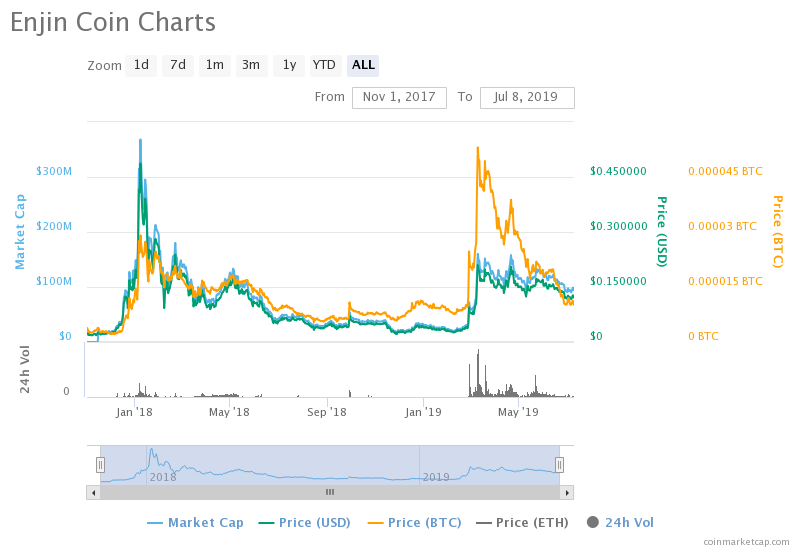 Few experts believe that the bull run will be slower to arrive this season, and less plausible than that of 2017. The progress of these altcoins highlights what is working and is also flushing out the failing and uncompetitive projects and rising above the rest.

Disclaimer

Content provided by CryptoTraderNews is for informational purposes only, and should not be construed as legal, tax, investment, financial, or other advice. All information is of a general nature. As always, there is risk with any investment. In exchange for using our products and services, you agree not to hold CryptoTraderNews Pro, its affiliates, or any third party service provider liable for any possible claim for damages arising from decisions you make based on information made available to you through our services.