Bitcoin's adoption is at its peak in 2019 especially with the announcements from Facebook, JP Morgan, and IBM venturing into the blockchain and cryptocurrency space.


This mainstream attention and criticism of Bitcoin is often sourced as the fuel for the 2019 bull run because this attention has opened new doors. Bitcoin can now be used for making payments at merchants like Subway and Microsoft; it can be traded with much ease on top global and local cryptocurrency exchanges, and because more mainstream attention and acceptance has grown, cashing out Bitcoin is easier than ever before.

We have compiled a list of quick and easy ways to cash out your Bitcoin.


Sell Bitcoin for Fiat Currency

You can sell Bitcoin and get equivalent fiat in your PayPal account within minutes using exchanges and platforms like Coinbase, Bitpanda, BitPay, Coinmama and VirWox.


While there are several other methods for selling BTC, these services are often fast and efficient. Beware of shady dealings, emails and private messages from people you do not know. This being said, more and more crypto exchanges and platforms are finding ways to onboard new users and implement easier methods to cashing out your Bitcoin. Check current market prices so you're not getting swindled by a volatile market.

[rml_read_more]

Sell Bitcoin on a Crypto Exchange

This is the simplest and one of the most preferred ways to sell Bitcoin online. Most exchanges allow users to withdraw fiat currencies by trading Bitcoin in the Fiat corridor or their P2P platform. Most popular exchanges are Coinbase, Binance, CEX.io and Coinmama.


Crypto exchanges are specifically designed to handle, well, crypto exchanges. Most require users create an account that specifies location and fill in AML/KYC policies in accordance to local laws. This also affects your verification level and can determine withdrawal limits.


If you wish to sell Bitcoin and get fiat currencies in exchange, it is advisable to set up an account and complete account verification a week or two in advance to ensure that the settlement is made seamlessly. It is also advisable to checkout the fees charged by the exchange for using their services.


P2P platforms

In countries like India where regulations haven't caught up yet, P2P platforms are fastest for cashing out Bitcoin. Users need to create an account and get verified to confirm their identity. Once it is set up, Bitcoin can be cashed out in a direct manner. Users create sell orders and when there is a buyer, the site alerts the seller and the transaction is completed. LocalBitcoins, Paxful, Luno and MoneyGram are a few such platforms.


Bitcoin ATM

Crypto ATMs are fast becoming big business, especially Bitcoin ATMs. For those who are uncomfortable giving too much information to an exchange, or leery of selling their BTC online, ATMs have become a viable option. The only pitfall is finding a Bitcoin ATM in your area – and the wait time for the network to approve the transaction.


Here is a world map indicating the presence of ATMs. You can also find the nearest one in your location here.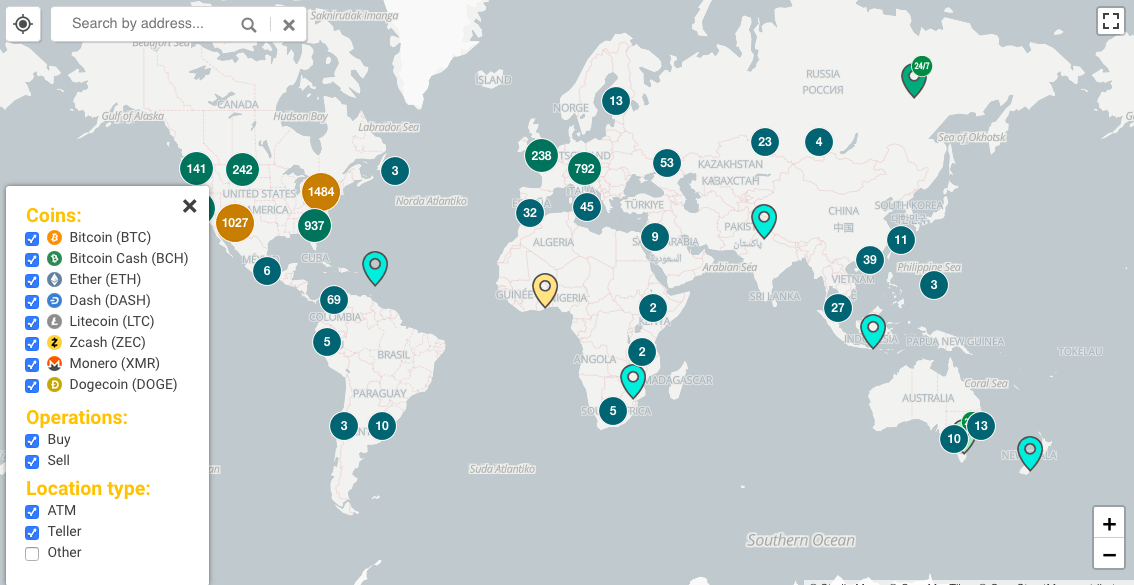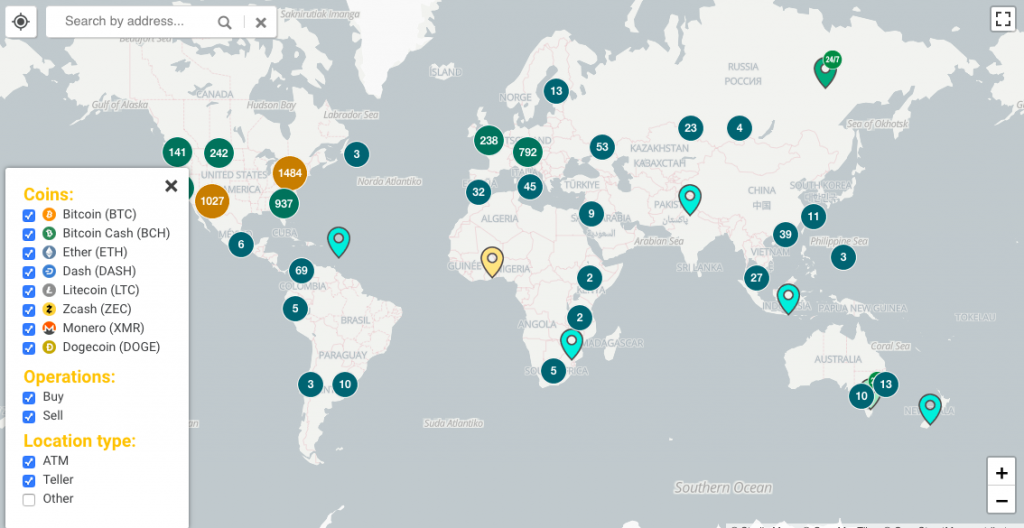 (Source: Coinatmradar)


Bitcoin Kiosks
Now, Bitcoin kiosks are machines connected to the Internet, allowing the insertion of cash in exchange for bitcoins given as a paper receipt or by moving money to a public key on the blockchain. They look like traditional ATMs, but Bitcoin kiosks do not connect to a bank account and instead connect the user directly to a cryptocurrency exchange. And CoinATMradar is one of the most famous among bitcoin ATMs.


Bitcoin gift cards

Bitcoin gift card is another unique way to present coins to your family and friends. After you purchase it online on portals such as bit4coin, the gift card or voucher will be mailed to the specified address. The recipient can easily redeem the gift card against bitcoins at the exchange rate at that time. Such portals don't just help with the redemption, they also guide new users with how to open their own wallet.


Your Retirement Account

The majority of individual retirement accounts or simple IRAs are managed by custodians or trustees for investors. However, outside of these traditional assets, there are other opportunities such as real estate, promissory notes, tax lien certificates, private placement securities, gold, and even Bitcoin.


It is simple and fast to add BTC to your self-directed IRA. Firstly, you need to open a self-directed IRA through a secure e-sign application; then the new account is funded via a rollover or transfer. Finally, the investor needs to complete a Bitcoin allocation order. You can start using your coin's retirement asset after you are 59½ years old. Prior to that may incur a penalty for early withdrawal. Speak with your financial advisor for details.


Disclaimer

Content provided by CryptoTraderNews is for informational purposes only, and should not be construed as legal, tax, investment, financial, or other advice. All information is of a general nature. As always, there is risk with any investment. In exchange for using our products and services, you agree not to hold CryptoTraderNews Pro, its affiliates, or any third party service provider liable for any possible claim for damages arising from decisions you make based on information made available to you through our services.