Ether shows a strong bearish outlook from 05 February '18 as most ICO projects trade below their opening price. Scalability issues on the network is another issue keeping the ETH in a downward spiral.

Read on as we identify the technical price patterns driving the price of the ETH paired against Silver (XAG).


Long term Price Overview
ETHXAG Weekly chart 05 Feb '18 – Present Day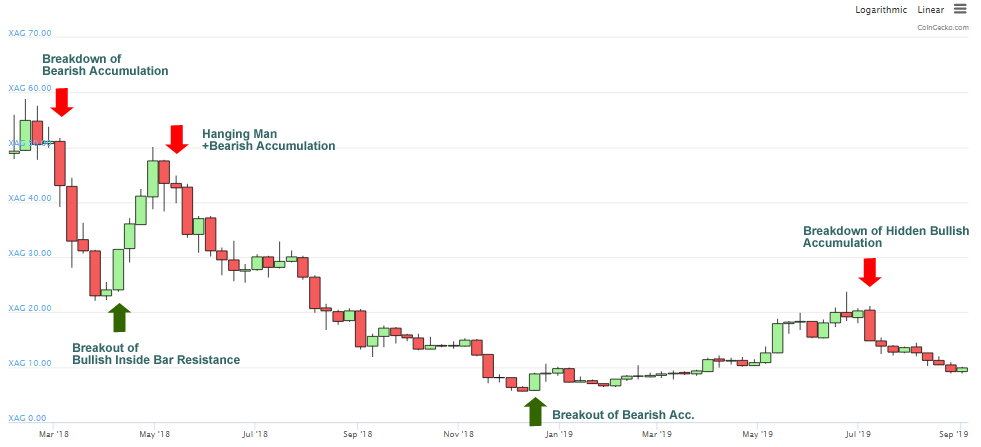 The above chart shows ETH in a long bearish trend against Silver (XAG) since 05 February '18, where an increase in selling pressure on 05 March '18 forced the ETHXAG price to plummet.

Hold on! This is for Crypto Trader Pros Only!
Hi there! This article is for pro users only. Please log in or register to continue reading the article.