The Bitcoin (BTC) price traded below the $10K level through the last days of August 2019 following an increase in sell orders and the collapse of significant support levels.
This week we analyze the technical chart patterns driving the price of BTC on the long and short term; identifying critical resistance level that must be breached for us to see further price advancements.


Long-Term Price Overview
Following a top-down analysis of the BTCUSD, we start from the monthly time frame, where we point out the price dynamics at play and scenarios that may unfold in the coming month.

BTCUSD Monthly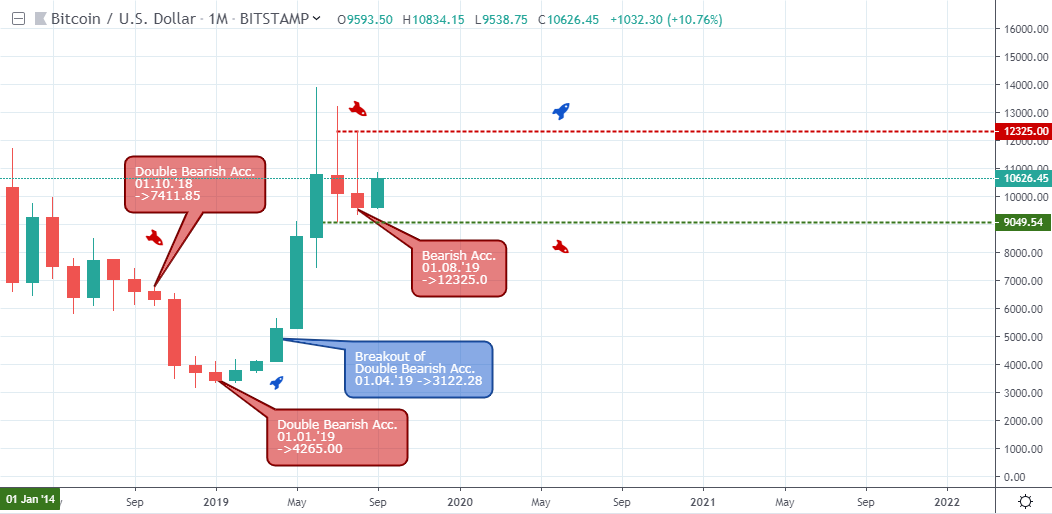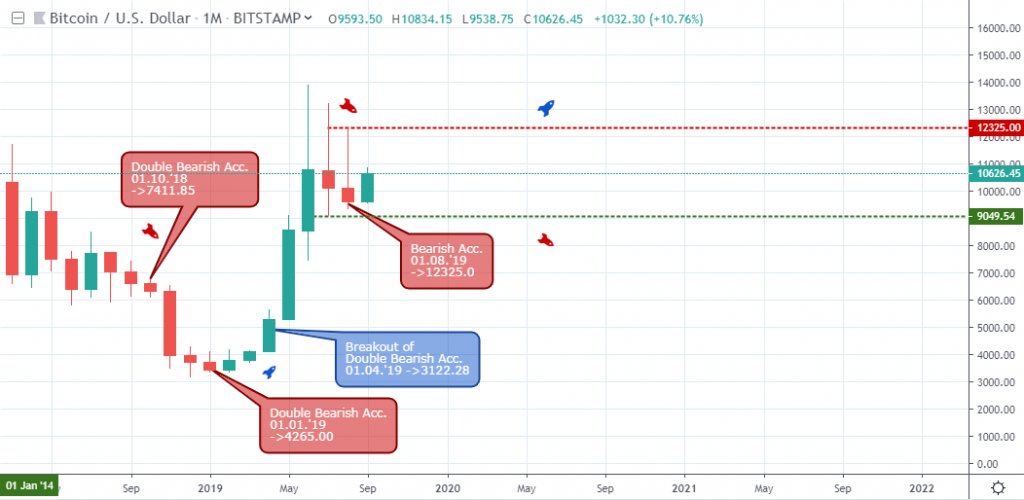 In the above chart, notice that the bearish accumulation patterns are the most significant price patterns at play. This break from the significant resistance levels, or a price breakdown, may establish the market trend in the coming weeks.

As August ended, the bears signaled a bearish accumulation pattern after closing at $9594.15 and setting resistance at $12,325.

Hold on! This is for Crypto Trader Pros Only!
Hi there! This article is for pro users only. Please log in or register to continue reading the article.