There are 2648 cryptocurrencies and the crypto market's current capitalization is $267 Billion. There is no single best cryptocurrency to buy and HODL but there are cryptocurrencies that have consistently outperformed others with the potential to give high returns in the long term. In this article, we'll share the top 5 altcoins to HODL in September 2019.

Cardano (ADA)
Cardano is an alternative to Ethereum. It is a smart contract platform developed by former Ethereum developer Charles Hoskinson. It tackles Ethereum's challenge of scalability. Ethereum can currently handle only 15 TPS while Cardano's protocol does 200 TPS. Cardano allows different Blockchains to communicate.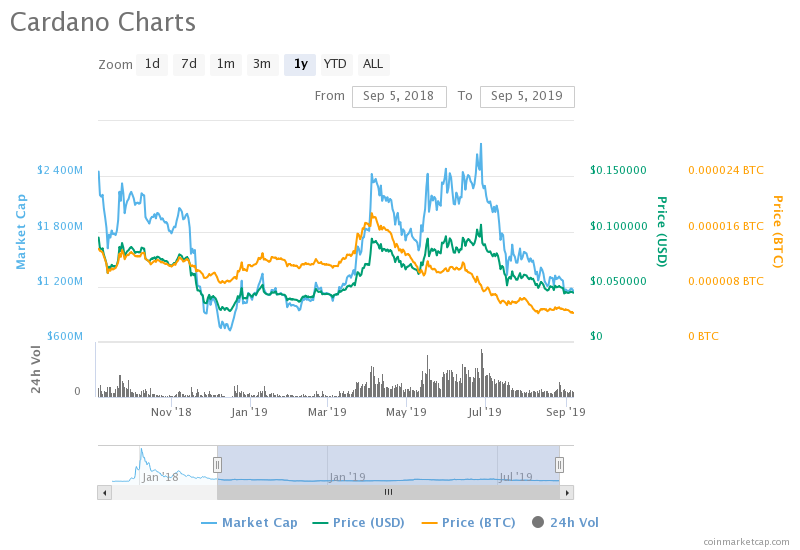 Cardano was trading at $0.094 in September 2018 and has lost 53 percent in the past year. It is currently trading at $0.044 and it is in the recommended buy range. Recommended buying is at a price below $0.045 and HODLing until it hits the target level of $0.06.


Ripple (XRP)
Ripple is currently trading at $0.25 and has a total market capitalization of $11 Billion. It is becoming a major element of the global financial system. With Ripple's recent investment in MoneyGram, it has become the biggest blockchain investor in the world. Ripple's RippleNet, a cross-border settlement service, has signed with more than 200 financial institutions around the globe. The National Bank of Kuwait is one of the most recent examples.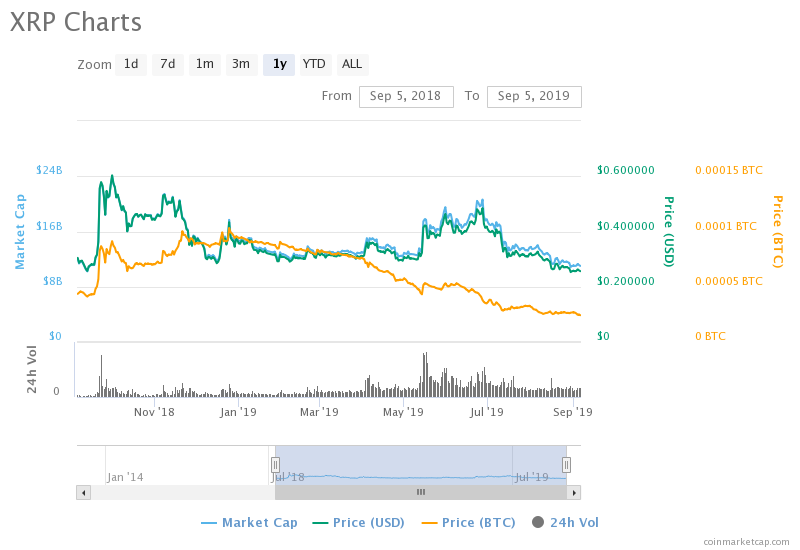 During the historic bull run of 2017, the XRP community witnessed a 49,500 percent rally. The coin is far from its all time high of $3.20 but as adoption increases, demand for XRP will increase. If all leading financial institutions teamed up with RippleNet for conducting international payments, XRP price will skyrocket.

Binance Coin (BNB)
Binance coin currently ranks 7th in market capitalization and the trade volume has been increasing in 2019. Binance coin is the native coin of Binance, the world's leading exchange and it has been gaining popularity since 2017. BNB is recommended as the most promising cryptocurrency to invest in and the driving force is Binance's success.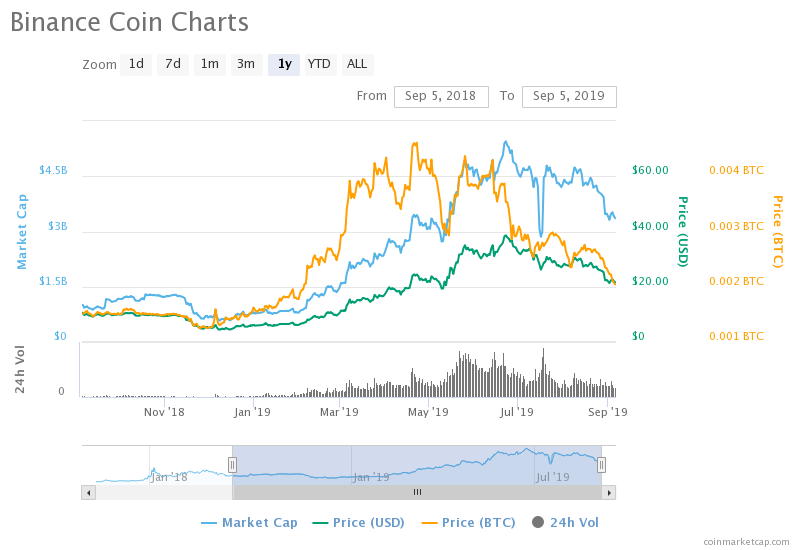 Binance Chain's mainnet pushed the price of BNB off the roof early in 2019. It is currently trading at $21.67. At the time of writing BNB price is 1.30 percent lower than yesterday and the coin is still struggling to recover to its pre-hack price after days of bleeding. It is at the recommended level for buying.


IOTA (MIOTA)
Akin to Cardano, IOTA is another blockchain project with a major focus on the future. MIOTA is poised to change the economy of IoT. Its quantum-proof protocol Tangle reportedly brings benefits like 'zero fees, infinite scalability, fast transactions, and secure data transfer.' IOTA enables free machine-to-machine (M2M) payments, one of the major aspects of the IoT. There are already 31 bln IoT-powered devices, and this number is expected to rapidly grow throughout 2019.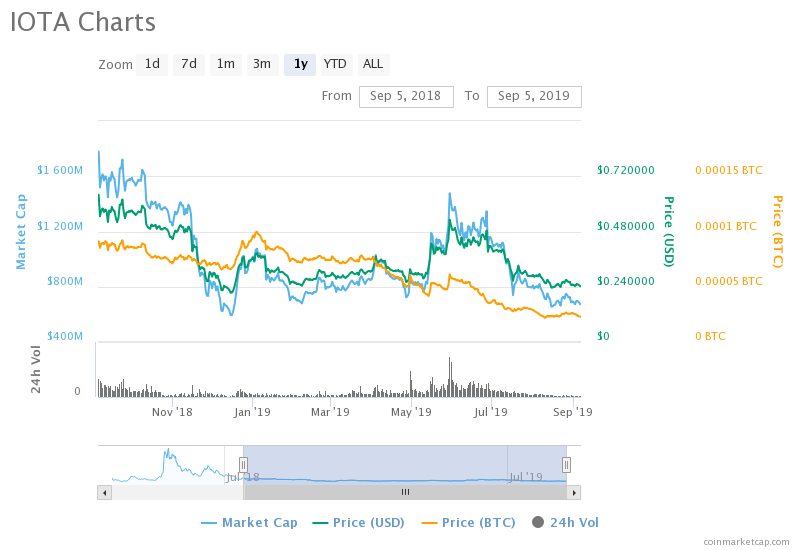 IOTA is currently trading at $0.24 and the recommended buying level is below $0.27.

Basic Attention Token (BAT)
Basic Attention Token (BAT) is the native token of the Brave browser, an open-source project that is based on blockchain technology. Brave's leading advantage is that it allows its users to block all ads without installing additional extensions such as AdBlock. BAT is currently trading at $0.172 and is currently trading at 3.26 percent lower than yesterday.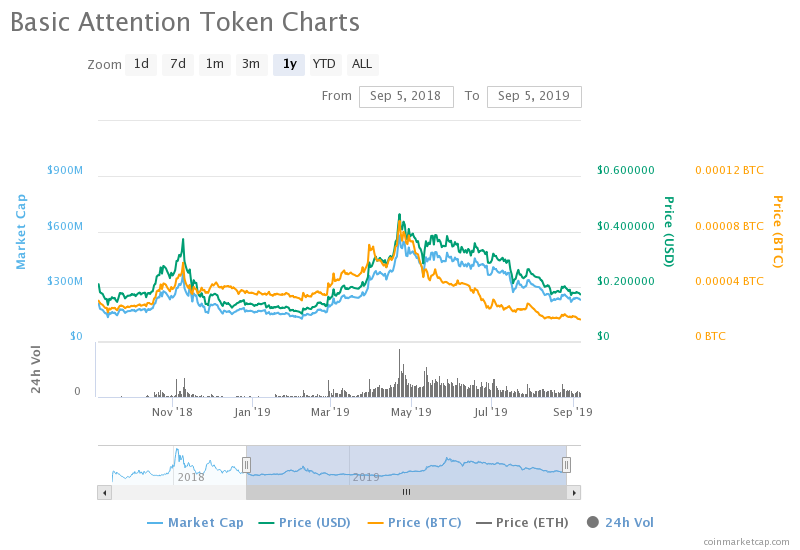 BAT current ranks 34th in market capitalization and has a high possibility of growth in the following months of 2019.

In this article we've focused on the promising altcoins, but Ethereum and leading cryptocurrencies within the altcoin market is a reflection of Bitcoin's movement. Bitcoin is currently trading at $10,587 and has a market dominance of 71%. The recommended buying level for Bitcoin is below $9,600 for September 2019.




Disclaimer
Content provided by CryptoTraderNews is for informational purposes only, and should not be construed as legal, tax, investment, financial, or other advice. All information is of a general nature. As always, there is risk with any investment. In exchange for using our products and services, you agree not to hold CryptoTraderNews Pro, its affiliates, or any third party service provider liable for any possible claim for damages arising from decisions you make based on information made available to you through our services.