In a social media debate with CNBC Joe Kernen on August 20, gold bug, Peter Schiff projected the price of gold will reach $5,000. Schiff, who had advised Joe to buy gold at a CNBC meeting before the 2008 financial crisis, was correct in his decision to long gold, while Joe was wrong to be bearish on gold.

Meanwhile, another popular CNBC guest, Tom Lee, co-Founder of Fundstrat Global Advisors, described Schiff's gold prediction as hysterical. In this post, we identify the technical chart pattern driving the price over time and the likelihood of the recent bullish rally.

Long term Price Overview
XAUUSD Monthly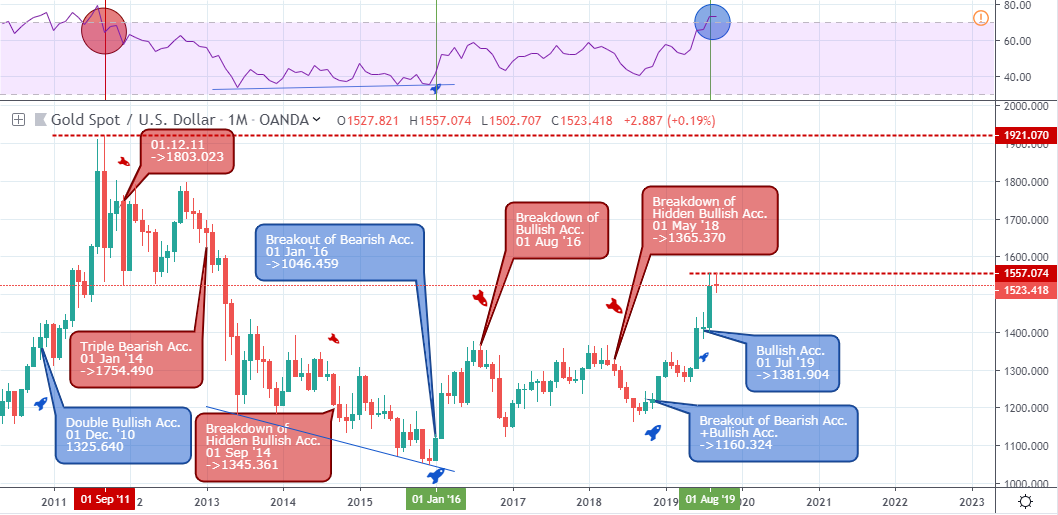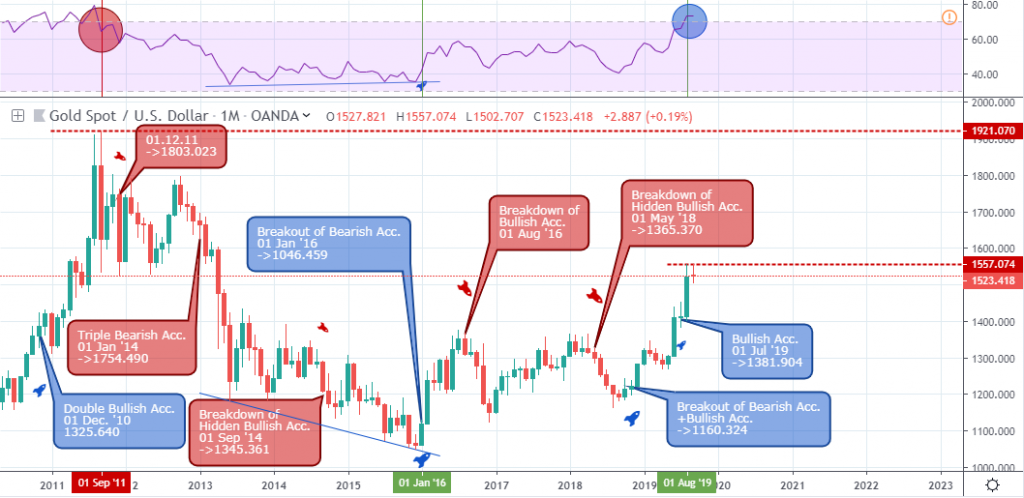 XAUUSD from a monthly time frame comes out of its longest bearish trend that lasted about 52-months by signaling a regular bullish divergence pattern in combination with a breakout of bearish accumulation on January 01 '16.

After the regular bullish divergence pattern, and established peaks on August 01 '16 and May 01 '18, bullish momentum increased on October 01 '18 from a breakout of bearish accumulation and hidden bullish divergence.

The price of gold has so far increased by 27.8% from the hidden bullish divergence pattern on October 01 '18.
Hold on! This is for Crypto Trader Pros Only!
Hi there! This article is for pro users only. Please log in or register to continue reading the article.