Binance Coin (BNB), the cryptocurrency of the number one global crypto exchange has been the best performing alternative coin traded against Bitcoin (BTC). Coming out of the crypto winter of 2018, the firm launched a series of projects among which are the Binance DEX, Binance Jersey and recently the Venus stable coin to rival Facebook's Libra.

We believe recent leaks of users KYC data on the Binance exchange reflects a bearish outlook on the BNB Coin, as the price drop by 52.5% against the BTC from its all-time highs.

Let's look at the technical chart and price patterns at play for the BNBBTC.


BNBBTC Monthly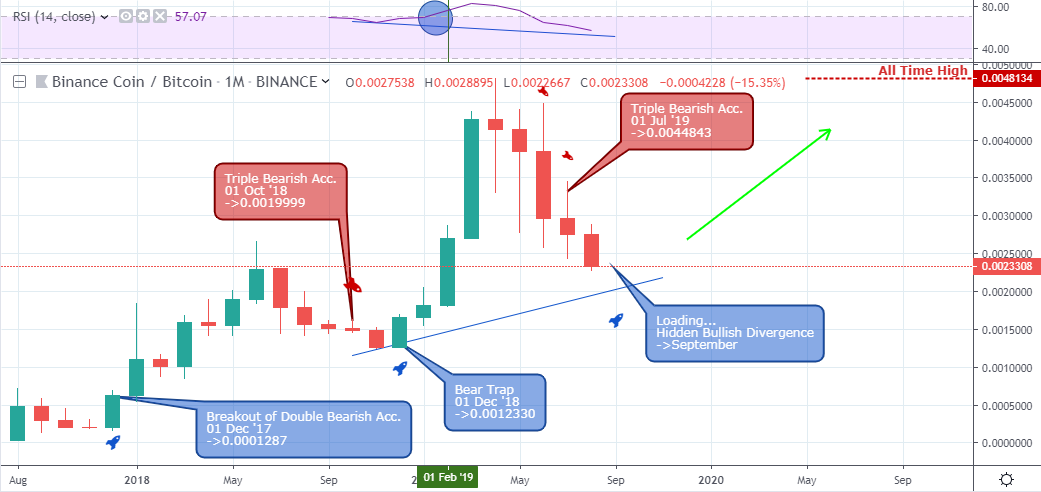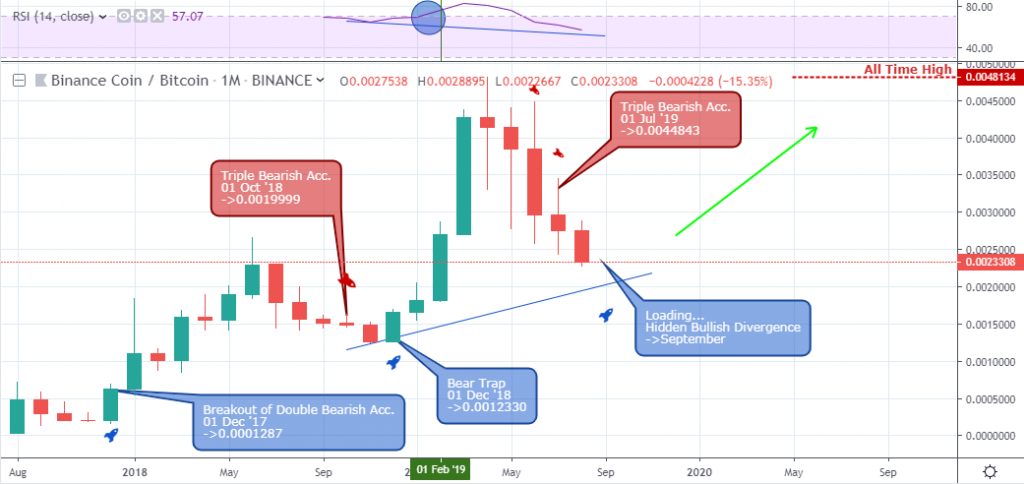 Binance Coin has been the best performing cryptocurrency paired against Bitcoin. The pair has been forming higher troughs since the breakout of bearish accumulation on December 01 '17. After a price increase of about 321.4% from the December 17 breakout, the Binance Coin BNB started correcting the gains by roughly 52.2% from the June '18 high of 0.0026555.

As an early starter out of the crypto winter of 2018, the BNBBTC price increased by 187.6% following a bear trap pattern on December '18.
Hold on! This is for Crypto Trader Pros Only!
Hi there! This article is for pro users only. Please log in or register to continue reading the article.