Have you ever wondered what a profitable day trader's income is? How much do they make in a year? Is it worth quitting your day job and trading full time? What are their secrets and strategies? I'll answer all these questions in this guide. Make sure you read it until the end.
[wlm_private "Crypto Trader Pro – Monthly|Crypto Trader Pro – Yearly|Crypto Trader Pro (Lite)"]

Day trading cryptocurrency is a job for many people. With the bitcoin halving coming closer there is a possibility of high volatility in the price of top 10 cryptocurrencies and with institutional interest, cryptocurrencies are becoming mainstream. It is time to explore day trading as an income generating option, if you haven't done so already. If you are looking for tips, tricks, strategies and common mistakes made by other day traders, and learn from their wisdom, you are in the right place.

I personally have over five years of day trading experience but, to put forth this guide, I spoke to several day traders and investors who have about 150 years of combined experience and wisdom in trading, I'm ready to share the insights that I have gained. First things first, when you decide to take up day trading for a living, you need to find a passive income stream to cover for you in times like crypto winters and bloodbaths, which I've covered in my article 10 Ways to Generate Passive Income With Cryptocurrencies.
Now once you've learned how to earn passive income from cryptocurrencies, you can focus on day trading. For Day Trading what you need is a goal and a structured approach. And an approach can only be formed with patience and practice. Hours of trading and watching the markets will help you gain insights of your own. However, while you do that, you can get started by applying time tested strategies like – buying low and partial profit booking, buying low and HODLing to sell high, buying low and lending and then earning profits, selling later.

Most of these strategies have helped traders earn consistent returns on their investments. With a $1,000 investment, you can expect to earn anywhere between $100-$150 in profit every month, in a good market. When there is less volatility, you'll earn $50-$65 in profits. A structured approach calls for a rule-based strategy.

By swing trading and positional trading, you'll earn returns in a window of 15-30 days. So, don't expect to make profits every single day. Here we are discussing how to trade with profits everyday and this requires a highly volatile market. This is the reason it's important to pick the right cryptocurrency exchange – Binance, KuCoin and BitMEX are the top three exchanges with high volatility. This is the perfect environment for day trading because during the day you'll have enough up and down swings and volume to book consistent profits.

The basic difference between cryptocurrencies and traditional financial instruments is that crypto has high volatility. Being a relatively new asset class, it has significant price swings. Before trading in high volume however, it is advisable to wait for a high reading of volatility. That doesn't take long as even when we have a low reading of volatility relative to other asset classes, this volatility is still high enough to help you book a modest profit on every trade.

Crypto day trading requires the right timing and good liquidity to make the right entry and exit and on a cryptocurrency exchange with high liquidity, you can enjoy instant order execution and same day settlement of maker/taker discounts/earnings.

Before you start day trading on an exchange, make certain that you verify the 24-hour volume of the crypto trade from a reliable source, like coinmarketcap.com. It is a good resource for checking trade volume for exchanges, for market volume of tokens and their historical data and charts.

Now let's move on to tips and strategies.

Step 1: Select the right coins based on volatility and liquidity
The most important step is to choose your coins wisely. On coinmarketcap.com you can find reliable data on volatility and liquidity for top 100 tokens. Make it a point to trade coins within the top 100, other cryptocurrencies may have lucrative short term returns but pump and dump schemes are more rampant there, because low market cap can be manipulated easily.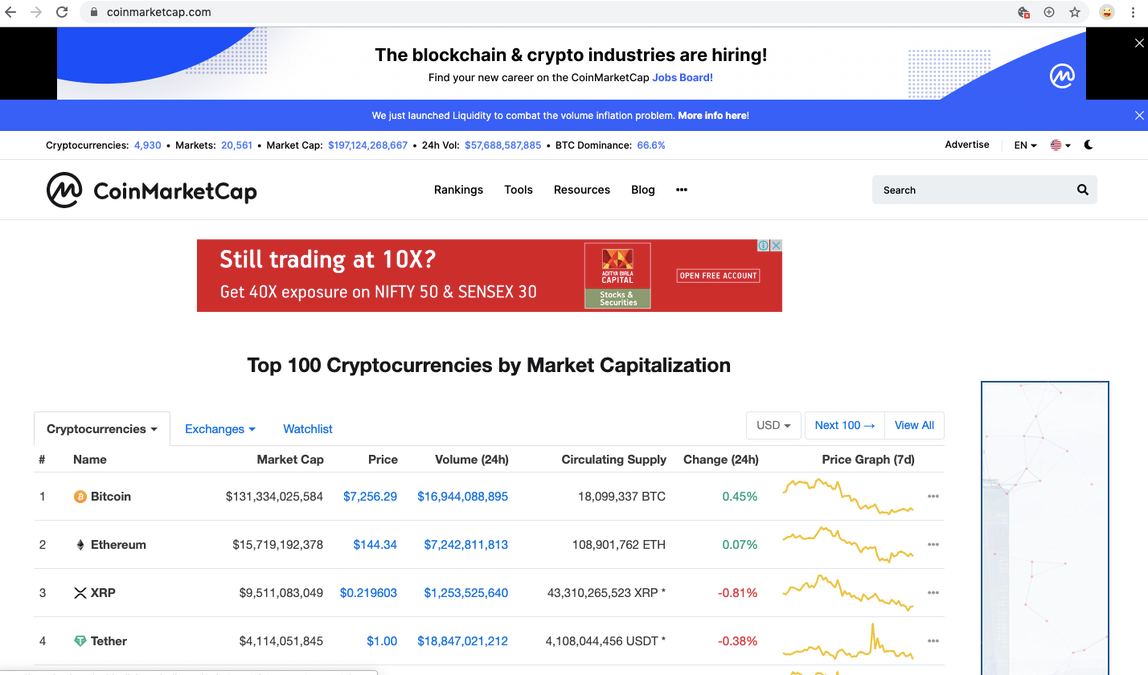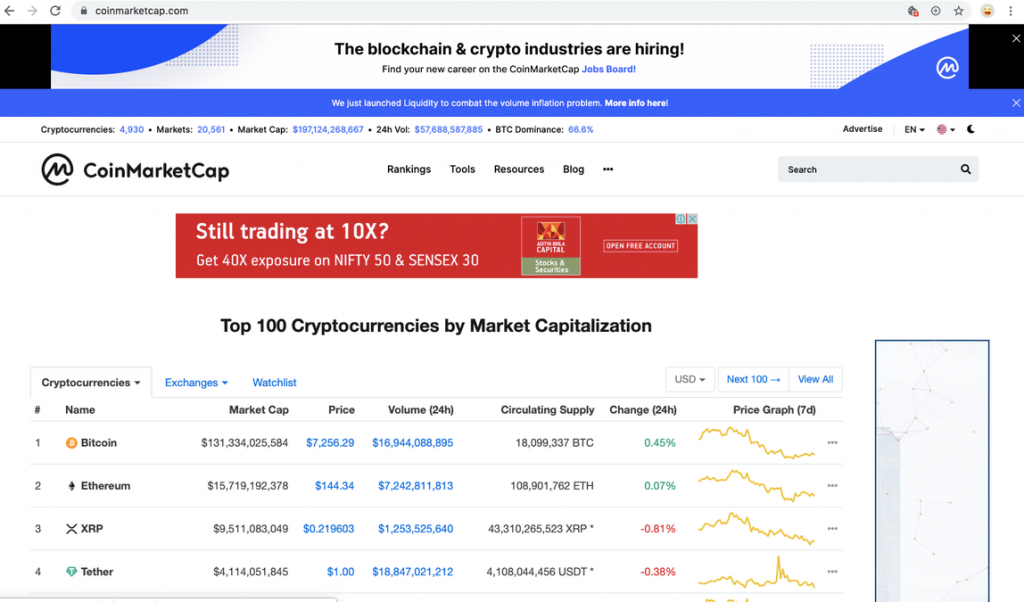 Step 2: The market is live 24*7*365
Pick your window of activity based on your local timezone and activity on local cryptocurrency exchanges. On exchanges like Binance, there is trading activity at all hours of the day. However on a cryptocurrency exchange that is based on your timezone exclusively, and that isn't in the top 50 exchanges in the world, you have a chance to make big profits in the week hours.

Step 3: Learn how to read a candlestick chart
Technical Analysis will be your friend on this roller coaster ride of day trading for a living. You can start by learning about candlestick patterns and then apply the insights to 50 trades and check your profits against the time when you didn't read charts. It is advisable to learn this and do your own analysis as that's always more effective than following another's.
You can get started with understanding how to read candlestick charts from Investopedia.

Step 4: Open a trade with a target in mind
When day trading, your target can be small profits, as low as $1 or less per trade. However, never open a trade without a target.

Step 5: Distribute your holdings across all asset classes
Never put all your eggs in a single basket. Consider distributing your investments across stablecoins, Bitcoin, top 10, and top 25 altcoins and tokens.

Caution: Stay away from pump and dump schemes, projects that don't have a working product or aren't live, projects with a shady dev team and shitcoins. Be cautious when making cryptocurrency investments. Keep your cryptocurrencies safe and use hardware wallets for the coins that you don't use for trading daily.

I hope you've read the whole guide carefully. If so, then start buying and selling Bitcoin and other cryptocurrencies, equip yourself with enough information to get started. Day trading can be a great way to grow your crypto portfolio and it's a very lucrative alternative to HODLing, Lending and staking cryptocurrencies. Making a living from this can be easy once you learn how this works. High volatility is conducive for profitable day trading, so you have the right environment and asset class to succeed.






Disclaimer
Content provided by CryptoTraderNews is for informational purposes only, and should not be construed as legal, tax, investment, financial, or other advice. All information is of a general nature. As always, there is risk with any investment. In exchange for using our products and services, you agree not to hold CryptoTraderNews Pro, its affiliates, or any third party service provider liable for any possible claim for damages arising from decisions you make based on information made available to you through our services.

[/wlm_private]
Want to read the rest of the article? Join our pro-membership and receive all of the following:
✅Access to ALL content.
✅Access to the CTN editorial staff.
✅Access to our CTN trading dashboard.
✅Access to our exclusive telegram channel where all our pro-members and editorial staff are in.
✅Ability to request content/research material!