We're back with another edition of CTN's Altcoin Trader Update. In case you're just joining us on this journey, several week ago we started a cryptocurrency digital wallet with a variety of altcoins purchased with a base investment of $600. Twice a week, we provide an update on the changes and how our investment is doing.

While we've been in the red pretty much since the minute we made the purchases, we did see a small uptick last week and we have even more good news this week, so we're still in a HODL pattern.

With the, at times, drastic dip(s) over the past couple of weeks, we have discussed furthering our investment and purchasing additional coins or padding the ones we already have. However, since it takes upwards of 2 weeks to fund our Coinbase Pro account, we're still on HODL.

Let's take a look at how we've done since Monday's update.

Altcoin Changes
Just as a reminder, here's a list of the altcoins and the amounts we purchased.

1 – ETH
1 – Dash
1 – LTC
1 – Stellar
10 – EOS
39 – Chainlink
150 – XRP

With prices actually showing some green today, I was hopeful that we were gaining some of that lost ground but alas, it wasn't to be had.



That took our holdings down to $455.48, a drop of $1.88 from our $457.36 total on Monday. Which is much better than our $100+ loss a couple of weeks ago but still puts us down $144.52 on our initial investment.

Moving Up
Thankfully, our favorite cryptocurrency altcoins are indeed showing some green today. Take a look at the screenshot of the wallet today.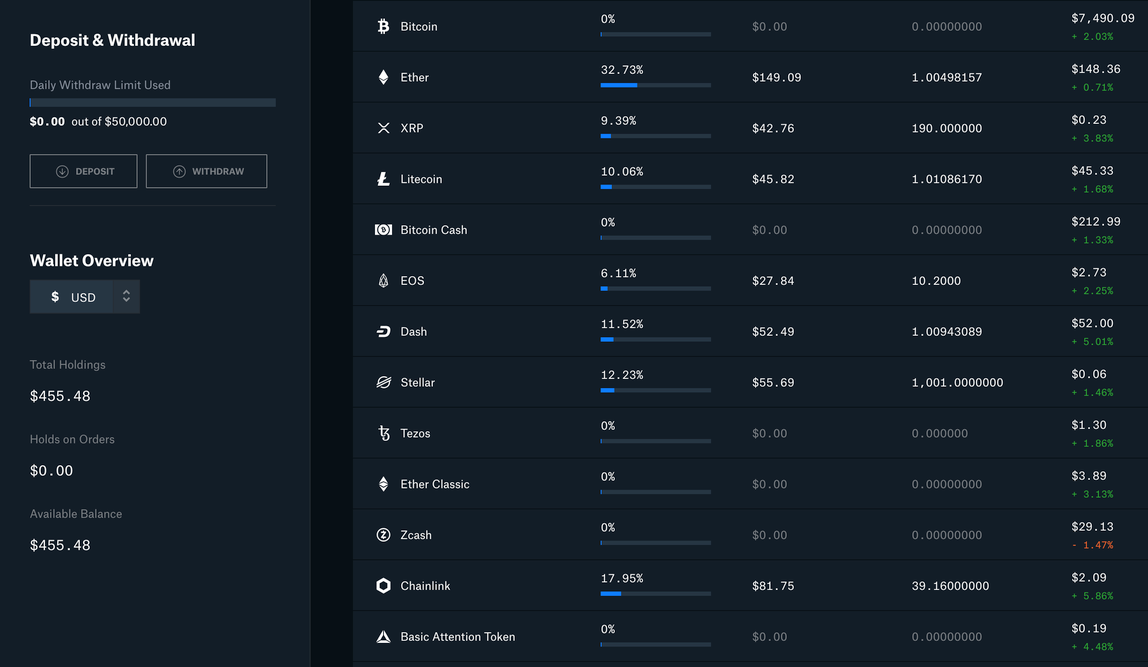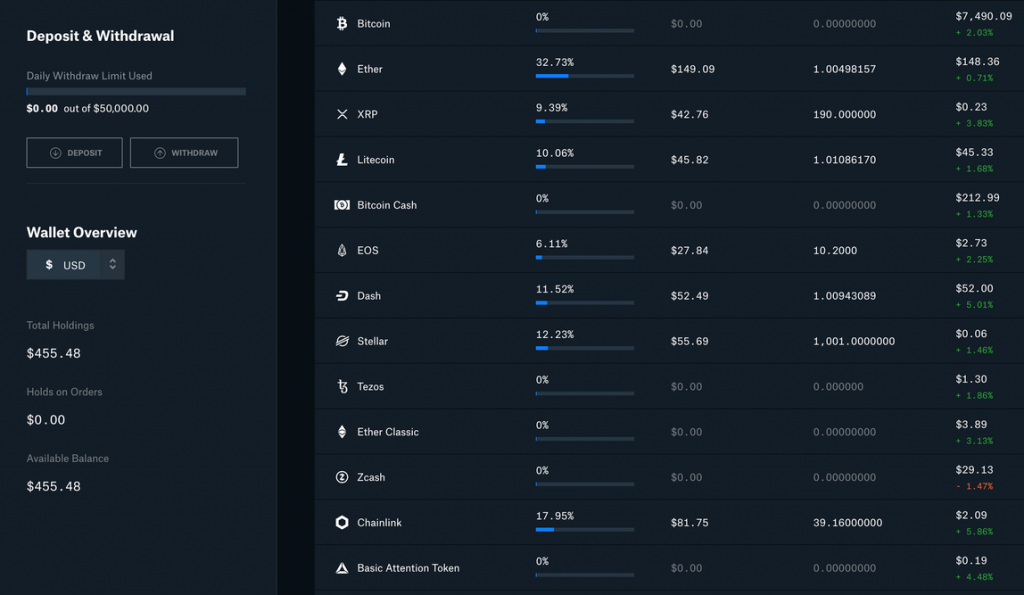 Hopefully we keep seeing signs of a rebound through the end of the month and into the new year. We really expected the market to start bouncing back a few weeks ago and most of us here at CTN are certain that it's inevitable. It's just a matter of when!

In other news, some of our coins had some interesting events this week.

First, On December 4th Microsoft announced 'Azure Heroes,' a blockchain non-fungible token (NFT) developed on the Ethereum blockchain in collaboration with blockchain gaming startup Enjin, that will reward positive behavior in the developer community. Recipients have to be nominated (you can nominate yourself) and they'll be judged on whether they had a verifiable impact on the community.

Those that are deemed to have meet this standard will receive a "badger" (the name of the token and a play on the word badge). Each season, tokens will be minted in limited quantities that are publicly verifiable, and distribution will be via a QR code. Those new to badgers will be prompted to install a wallet in order to receive their token.

A few things of note quoted from the announcement:

Blockchain technology is being used for issuance and transactions which means that as a recipient of a tokenized badger, you take ownership of a digital collectible in the form of a non-fungible token (NFT)
Some badgers are more difficult to earn than others and have a verifiably fixed supply which you can see for yourself on the public ledger.
Because each badger is scarce with its own transaction hash, and not simply a copiable image stored on a central server, they require a blockchain wallet to safely store them.
After initial receipt of the NFT Badger in the Enjin wallet, the owner can send the token to any public Ethereum address, or destroy it if it's no longer desired
Next up, Ripple filed a last minute motion to dismiss the securities lawsuit where plaintiffs claim XRP is a security conflict under California's state consumer protection law. The filing said "XRP is not a security, but that is irrelevant for purposes of this motion. Even if XRP werea security, Plaintiff's claims still fail as a matter of law." The case goes to court on Jan. 15, 2020.

That's it for the update this week folks. Check back Monday to see how we did over the weekend and keep your fingers crossed that this uptrend continues.