Altcoin prices have exploded following an initial burst in the first week of September. Bitcoin prices are relatively stable and have hovered within the $9,800-$10,000 range. Ethereum largely mimicked Bitcoin's movement including a small price drop on Monday. The global crypto market has focused largely on Libra and European regulators are against Libra's launch in Europe. While social media giant, Facebook insists that their digital currency, Libra will be a net good for the global economy, others are worried it will undermine many nations' ability to control their own sovereignty.

Deutsche Bank joined JP Morgan and gained access to a crypto payment network that includes more than 320 banks. The union of the world's top two players will likely help spark some momentum throughout the crypto industry. Bitcoin has been testing the $10,400 resistance and is now trading at $9,889. The price has been on a downward slide today.

Let's dive into the price analysis and prediction for top five altcoins.


Ethereum (ETH/USD)
ETH/USD is going through a massive retreat and targeting $210. Ethereum is currently trading at $209. It corrected above resistance at $180, $190, and $200. The bullish leg made it hit $217.80, failing to test $220. Above the current price the resistance levels are at $215 and $225. Below the current price level is at $200 and the second is at $195.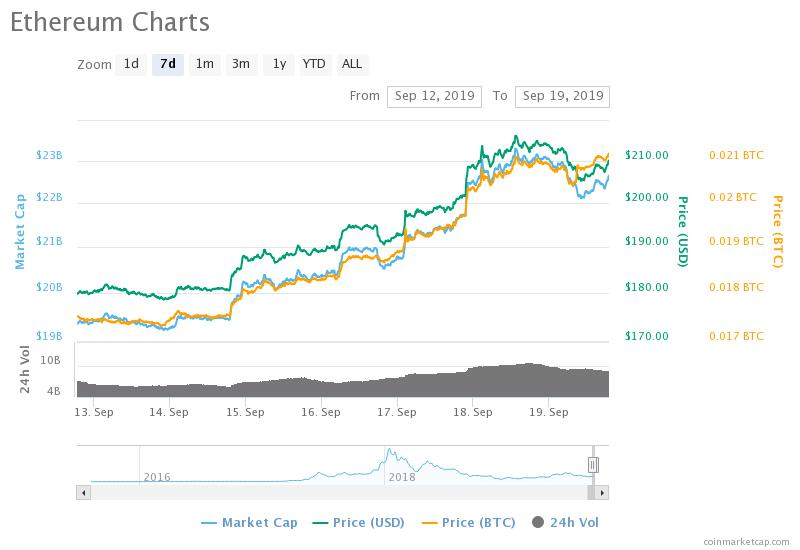 The MACD on the chart continues to retain a bullish profile and the estimates are in the bullish zone. Bears are gaining strength but they haven't managed to overcome the positive price correction.


Ripple (XRP/USD)
XRP/USD was bullish this week up until today and the price started correcting itself. Ripple is currently trading at $0.2933 and the price dropped from $0.315 to $0.302 within one hour. Above the current price, the first resistance level is at $0.30, then the second at $0.308 and the third one at $0.32. Below the current price, the first support level is at $0.29, then the second at $0.285 and the third one at $0.271. XRP is being sold to capitalize profits above 20%. Positions are being liquidated fast in the altcoin market.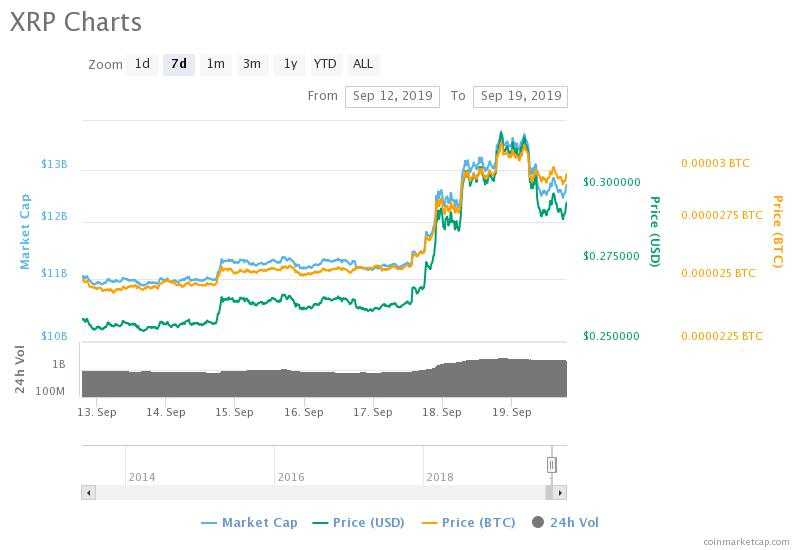 XRP lost 7% of its market share within an hour. The excuse for Bitcoin's fall is that it ceases in its effort to stay stuck to resistance lines and probably moves in search of volatility – allowing it to break barriers easily.


Bitcoin Cash (BCH/USD)
Bitcoin Cash is currently trading at $311 and it has lost 5% in the past 24 hours. The price hit a high of $332 on September 18, 2019 and the price corrected downwards since then. Craig Wright is planning to settle the Kleiman Brother's case and since this announcement, BCH has lost its market share.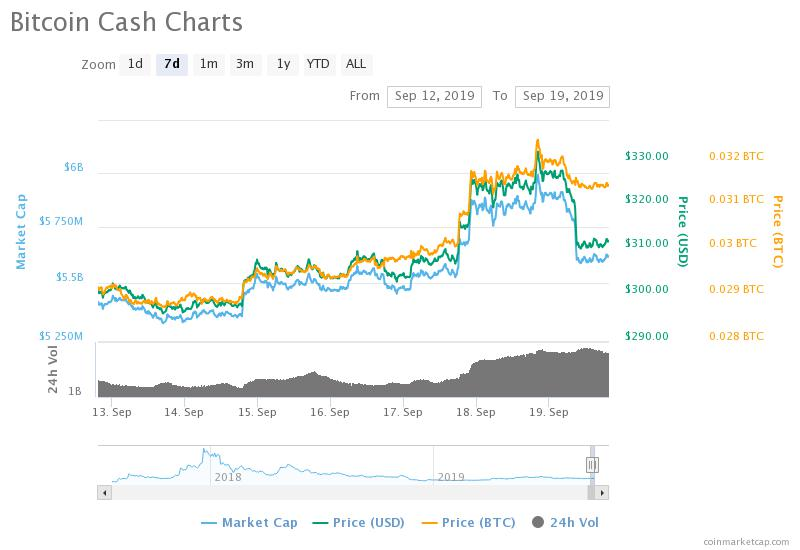 Bitcoin Cash is now stable at around $310. The price may drop further and hit the $305 level.


Litecoin (LTC/USD)
Litecoin like other major altcoins has been performing relatively well since the beginning of the week. The bullish action continued on Wednesday with Litecoin rising to an intraday high of $76.2644 and it is currently trading at $74.67. Buyers are working hard to hold onto the 2.55% gains on the day.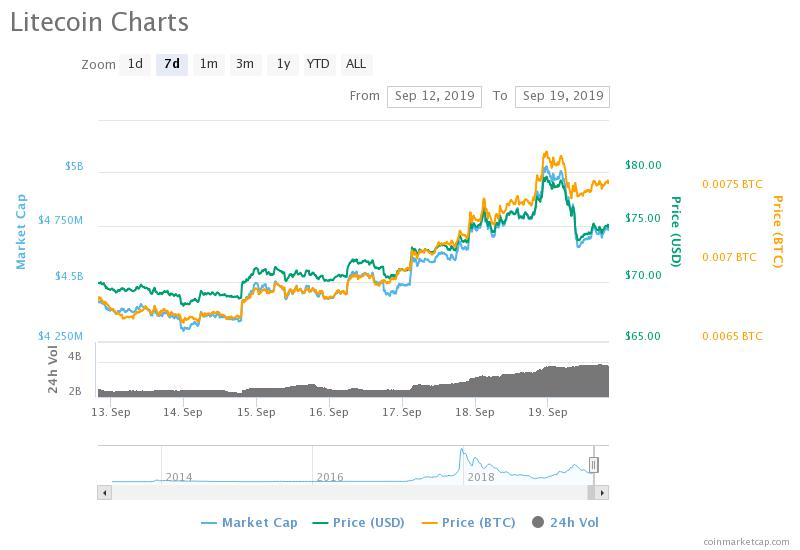 Following the halving event, Litecoin has dropped below the $100 level and support is now at $62. There is a struggle to reverse the trend and the 50 SMA and 100 SMA suggest there is a potential plunge around the corner.


EOS (EOS/USD)
EOS/USD is trading at $3.88 and 3 days ago it was at the $4.14 level. However, the market began the session trading at $4.0578 and is currently changing hands below $4. The 24 hour change is 1.85%.

A positive outlook is quite possible, especially since the RSI indicator is still hovering above average. Besides, moving averages suggest a bearish outlook.





Disclaimer
Content provided by CryptoTraderNews is for informational purposes only, and should not be construed as legal, tax, investment, financial, or other advice. All information is of a general nature. As always, there is risk with any investment. In exchange for using our products and services, you agree not to hold CryptoTraderNews Pro, its affiliates, or any third party service provider liable for any possible claim for damages arising from decisions you make based on information made available to you through our services.