by Meredith Loughran

On February 25, 2019, the official Coinbase blog announced that XRP would be available in supported regions using the Coinbase Pro. Orders would not be placed or filled as they awaited a minimum 12-hour transfer-only time period to phase in the new token listing.

At the time of this publication, order books in XRP/USD, XRP/EUR, and XRP/BTC are now in full-trading mode. Limit, market, and stop orders are available. It's important to note that trades will only be available to Coinbase Pro users in the UK, supported European Union member nations, Canada, Singapore, Australia, and the United States, excluding New York.

It may be surprising to some that Ripple Labs, Inc. has been around since 2012. Hailed as a real-time gross settlement system, currency exchange, and remittance network, their native decentralized cryptocurrency, XRP, was the second largest coin by market capitalization in September 2018 and is currently sitting in third place according to CoinMarketCap.

XRP HODLers expected that there would be a flurry of activity in the marketplace. HODLers are scratching their collective heads wondering why there hasn't been a bull run. At the time of this publication, XRP is hovering around $0.31 USD, lower than the 7-day high prior to the Coinbase announcement.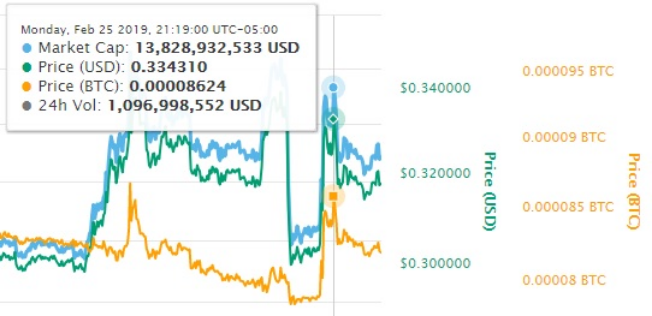 Those who understand Ripple's structure know that its value is based upon the onboarding of partners in their inter-ledger schema, and it is seeking to play a major role in how money moves around the globe.
In truth, XRP has been somewhat uninteresting to watch during severe market volatility, which is not necessarily a bad thing, but the Coinbase news is just that – the announcement of another accessibility tool to get XRP out to the masses.
XRP enthusiasts will continue to wait and watch if more partners will utilize XRP and if JPM coin will have an impact on its future prospects.