Comcast is a formidable company. The American telecommunications conglomerate owns famous subsidiaries such as Xfinity, NBC Universal, Universal Pictures, Fandango, Freewheel, Telemundo, Dreamworks Animation, and the Universal Orlando Resort, among a slew of other entities.

Comcast is known as the fourth-largest telephone operating company by total revenues, with more than $90.5 billion as of a recent report. Stockholders who have held CMCSA from 2014 to now have seen a 1.65x appreciation on their investment over five years.

Sure, other stocks like Alibaba, Amazon, Naspers, and others have provided outsize returns while Comcast has stayed somewhat stable over the past five years.

The telecommunications giant does provide a dividend, and that may give some insight into the type of investor that allocates value to Comcast. Investors may not see Comcast as a rising and growth-oriented stock but one that has the right pillars in place to have staying power.

Still, the company is making efforts to invest in growth areas that could have a substantial impact on its business over the long haul. One of these sectors is that of e-sports.

The telecommunications behemoth senses that change is afoot in the telecommunications and media landscape and betting more each year on the rise of E-sports.


The Fusion Arena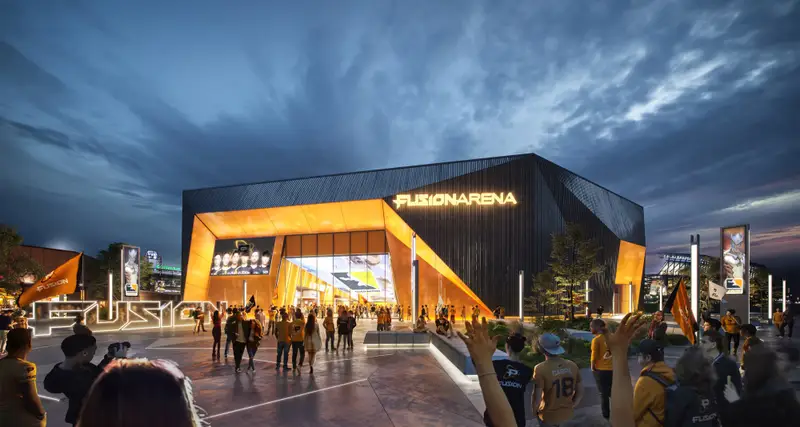 Credit: The Fusion Arena


The Fusion Arena is the first example of Comcast and its commitment to E-sports. Comcast describes the venue as "A $50 million, next-generation e-sports arena in the heart of the Philadelphia sports complex." The arena is spearheaded by Comcast Spectacor and The Cordish Companies, and is right next to Xfinity Live!, the Pattinson Place, the Wells Fargo Center, and the Eagles Stadium. The strategic physical positioning of the Fusion Arena symbolizes a new era of esports gaming. Players and promoters can see that esports is not relegated to the outskirts or fringes but is now part of the mainstream.

Indeed, Joe Marsh from Spectacor emphasizes the significance of its positioning and notes, "this project places esports alongside all the major traditional sports that call South Philadelphia home."

Here is what we know about the center:

Occupancy of up to 3,500 guests.
It is the largest esports focused arena in the Western Hemisphere
It is home to the Philadelphia Fusion esports franchise
The center will host competitive gaming plus live entertainment programming events
Consumers will find two balcony bars, club seats with USB ports, and exclusive suites
Equipped with state of the art no-nonsense training facility
Enthusiasts can expect it open in 2021
The Mayor of Philadelphia commented at a recent groundbreaking event, "Fusion Arena changes the dynamic of sports as we know it. He stated, "as esports continues to grow around the world, Philadelphia will be a hub in North America. Philadelphia is a city that's always looking to bring people together, and Fusion Arena will do just that."

Comcast is showing that it wants to be a critical part of the esports industry as it grows.






Disclaimer
Content provided by CryptoTraderNews is for informational purposes only, and should not be construed as legal, tax, investment, financial, or other advice. All information is of a general nature. As always, there is risk with any investment. In exchange for using our products and services, you agree not to hold CryptoTraderNews Pro, its affiliates, or any third party service provider liable for any possible claim for damages arising from decisions you make based on information made available to you through our services.