The holidays are finally over and while it's much too soon to call it an official end of the crypto winter, altcoin prices are indeed looking much better than there were in our last update. Could the end of the bear finally be in sight?

As mentioned in that article linked above, we added another $900 into our altcoin wallet because we're (almost) certain that things are about to turn around for a good run.

We just jumped in a little too early initially.
✅Access to ALL content.
✅Affordable ($10.00/month).
✅Access to the CTN editorial staff.
✅Access to our CTN trading dashboard.
✅Access to our exclusive telegram channel ​where all our pro-members and editorial staff are in.
✅Ability to request content/research material!

With that being said, with a $1,500 total investment, our holdings are currently sitting at the following:

Bitcoin – 0.026
Ether – 2.51
XRP – 2,738
LTC – 1.01
EOS – 10.2
Dash – 1.01
Stellar – 1,001
Chainlink – 39.16

Before we take a look at where this altcoin portfolio puts us financially as of today and compared to the last update, please understand that you should never base your investments or portfolio solely on our actions or reports. As my boss will eagerly attest, I'm no financial advisor and he isn't going to be responsible for anyone following in my unqualified footsteps.

The Bottom Line
As I said above, with our initial investment and the second buffering, we're now at $1,500 USD spread through a variety of altcoins and a small chunk in Bitcoin. However, as of this morning our portfolio is worth $1,389.31!

So, how does that break down? Let's take a look…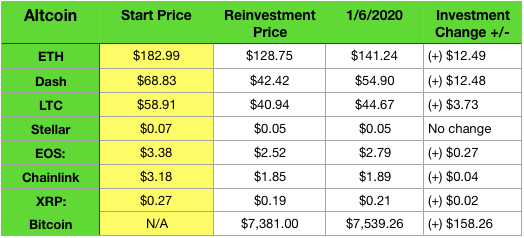 The spreadsheet above shows the actual price of each altcoin at the time of our initial investment, when we purchased more, and as of this morning. While you can see that the prices haven't returned to where they were initially, we've finally started to regain some ground.

Let's dive into that a little deeper here.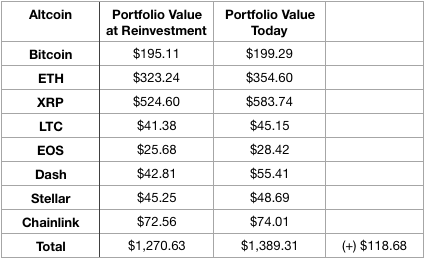 Every single altcoin is on the plus side of things over last report, and that is a first. We've been in the red so much that it was starting to look like this was going to be a bust from the word go.

So, while the reports above are a good sign, and very much welcomed, the crypto winter taught me not to get my hopes up. What the CryptoGods giveth, they taketh away (with echoes of Nelson's "Ha Ha" ringing in our ears), and everything could be back in the red by morning.

But I truly don't think that'll happen. If the CryptoGods are good to us, we could actually be close to even this time next week.

Here's a snapshot of the wallet as of this morning, just in case we need evidence that we were close to break-even at least at one point (LOL).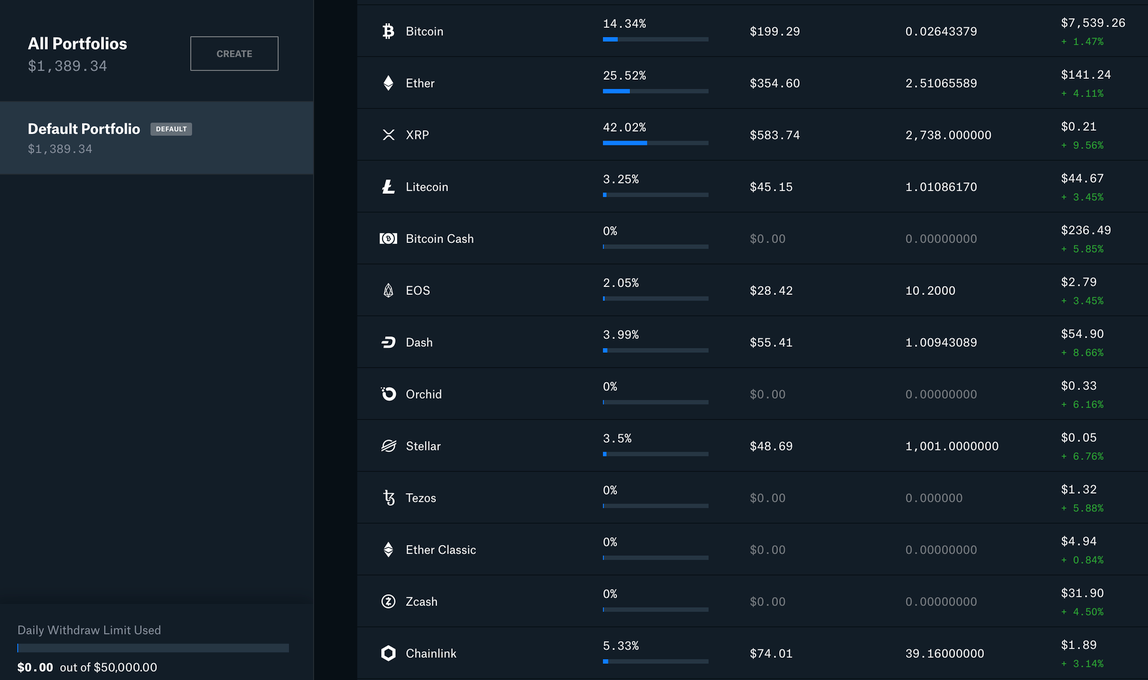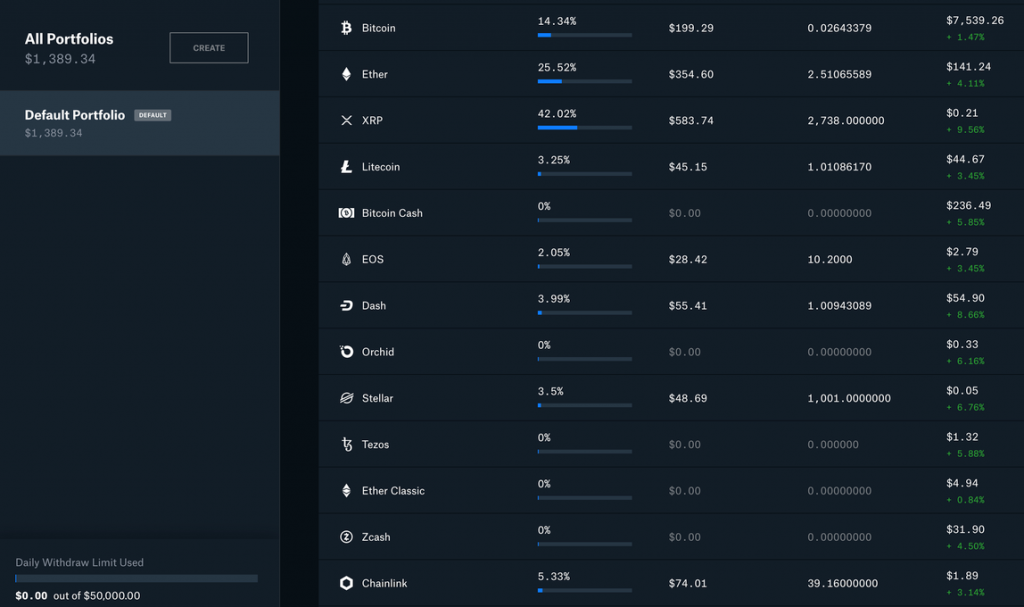 Post publication update: The bulls are rallying up and our wallet has never been greener. Stay tuned to our next wallet update!