In this article, we'll be going way back in time to analyze the bearish and long bullish phase of gold versus the US Dollar trend that qualifies it as a store of value, identifying the basic chart patterns driving the XAUUSD trend.

Long Term Price Overview
We'll be carrying out all our analysis from the monthly time frame, identify the significant resistance, support, bullish and bearish reversal patterns charting the course of time.

XAUUSD Monthly Time Frame 1996-2002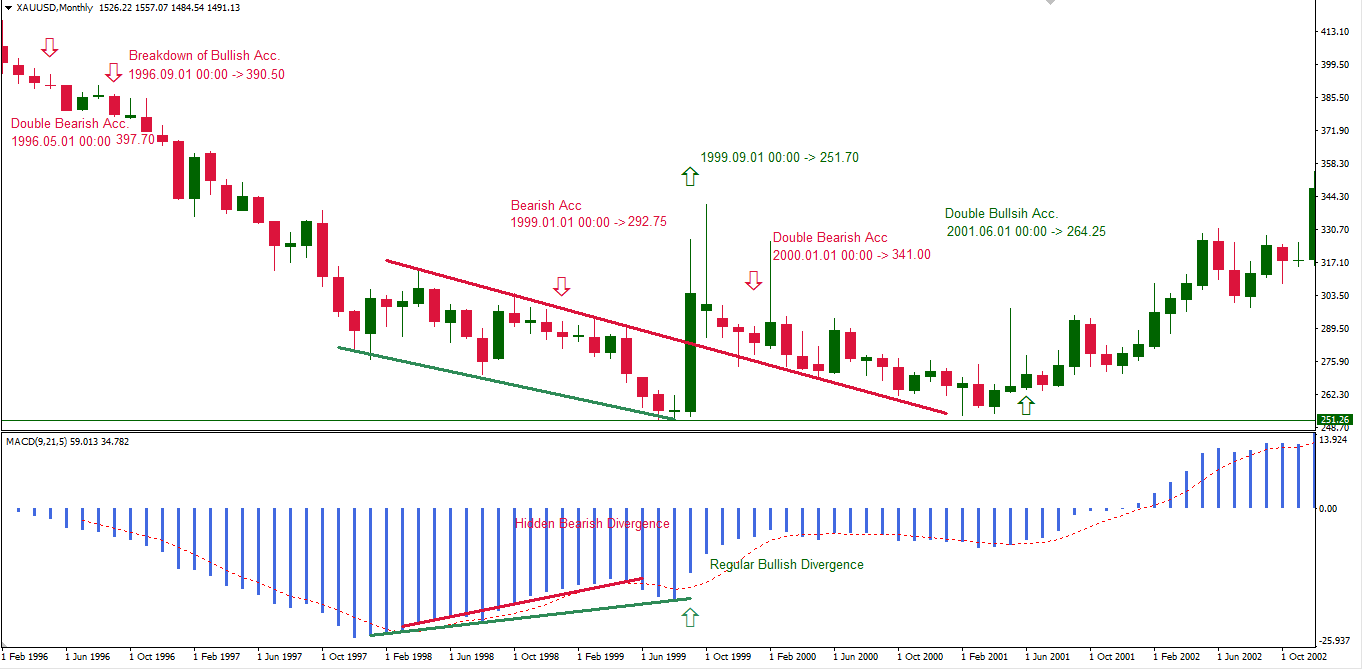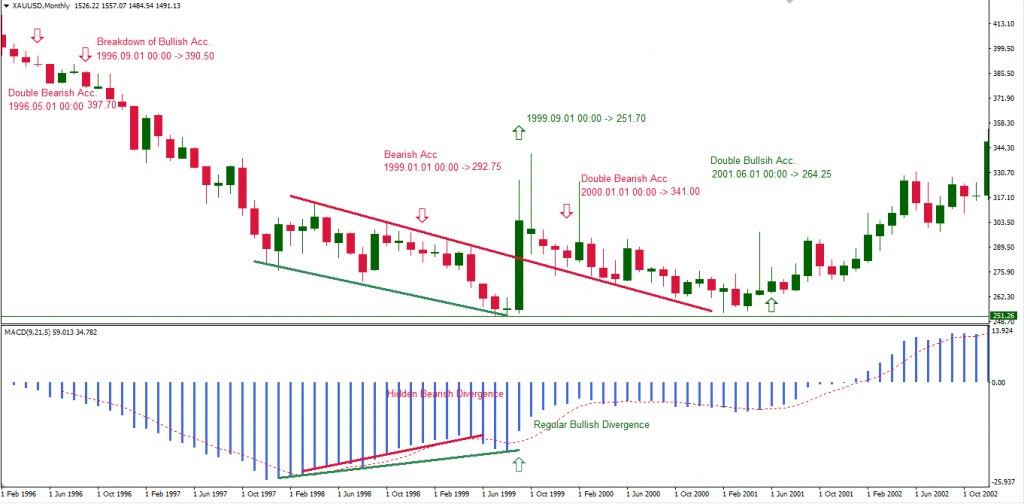 Hold on! This is for Crypto Trader Pros Only!
Hi there! This article is for pro users only. Please log in or register to continue reading the article.