Binance, a leading cryptocurrency exchange has been making big strides and adding new product offerings for customers over the past few months. Binance has given their users a sneak peek into its margin trading screen and the reception has been fairly positive as its native token, BNB, surged as much as 10% in response.

On July 1, Binance tweeted: "@cz_binance just announced that #Binance will offer futures contracts in his keynote at the @aba_summit! #ABS2019 #Taipei #Futures" – and during their announcement, warned that while margin trading can deliver "higher profits", there are also "greater risks."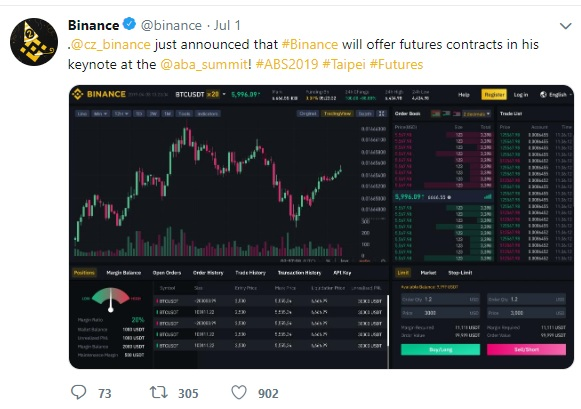 This announcement from BNB teased investors, and so far has been without any regulatory backlash. BNB is a utility token and not a security, which has made it increasingly popular for investors. This announcement brought an increase in volume and price as BNB soared roughly 9% following their announcement. The broader crypto market also trades in the green.

Hold on! This is for Crypto Trader Pros Only!
Hi there! This article is for pro users only. Please log in or register to continue reading the article.