After hitting the $13000 mark, crypto market shed over $30 B in value in less than 24 hours. Bitcoin dropped below $12000 and it at the risk of dropping further with developments like the US regulator's stance on Facebook's Libra and regulatory uncertainty in India. Bitcoin's price drop has pulled the altcoin's down drastically amidst this bloodbath.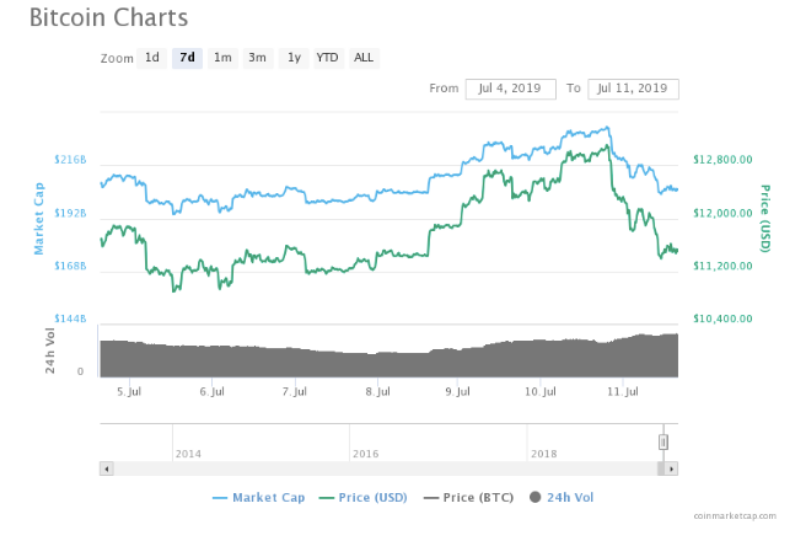 While Bitcoin continues holding its dominance over 65% in the global crypto market, the price drop could indicate that $11000 is its new resistance. The market and investors are now uncertain about direction, and what will come next.

Experts have predicted that altcoins might bounce back and bring in some much needed relief to HODLers and altcoin believers but we have to wonder if it's too early to really state that alt-season is on the near horizon.
The sentiment on Twitter indicates that Bitcoin's price may drop below $10K. While the rally may appear to be in jeopardy, April's bull run and feel good predictions might be over for good. Over 70% losses from December 2017 were recovered in this bull run and throughout Bitcoin's price rally in April 2019, corrections have been shaken off with newer investors and traders. When Bitcoin hit $14K, indicators revealed that investors didn't feel confident, which is shown by the pull back in BTC price to $12K and lower. Bitcoin has not been able to reclaim the important resistance between $14000 and $19000, the all-time high.
Hold on! This is for Crypto Trader Pros Only!
Hi there! This article is for pro users only. Please log in or register to continue reading the article.