The cryptocurrency market appears to be overbought at the moment and as a result, we see a failure of critical support levels from an intraday perspective across major cryptos. Read on as we identify these levels and probable trend directions.
Bitcoin (BTC)
Starting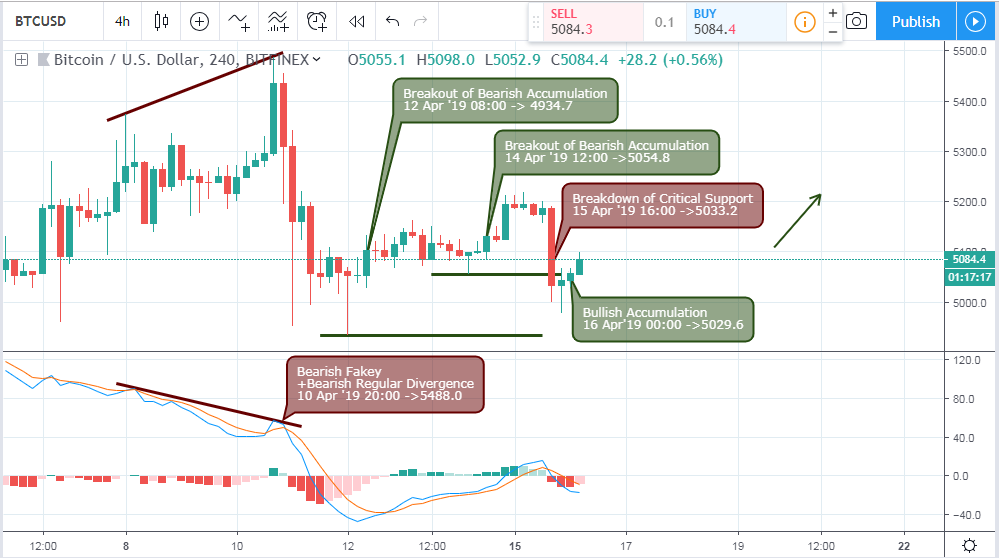 The bearish price decline triggered a regular divergence pattern on 10 April '19 20:00 was halted by an opposite breakout of bearish accumulation resistance on 12 April '19 08:00, with strong support at 4934.7. Yesterday 15 April, the pair closed below a higher support level of 5054.80. A bullish accumulation pattern triggered on 16 April '19 00:00 indicates an oversold market from an intraday point of view.
Hold on! This is for Crypto Trader Pros Only!
Hi there! This article is for pro users only. Please log in or register to continue reading the article.