This week in cryptocurrency we witnessed proceedings on Libra in the US Senate, one US lawmakers positive remarks on Bitcoin, American Billionaire Tim Draper's comments on cryptocurrency regulations in India and price action showing signs of the bull run. BTC gained $1000 in less than 6 hours after positive remarks from US lawmakers.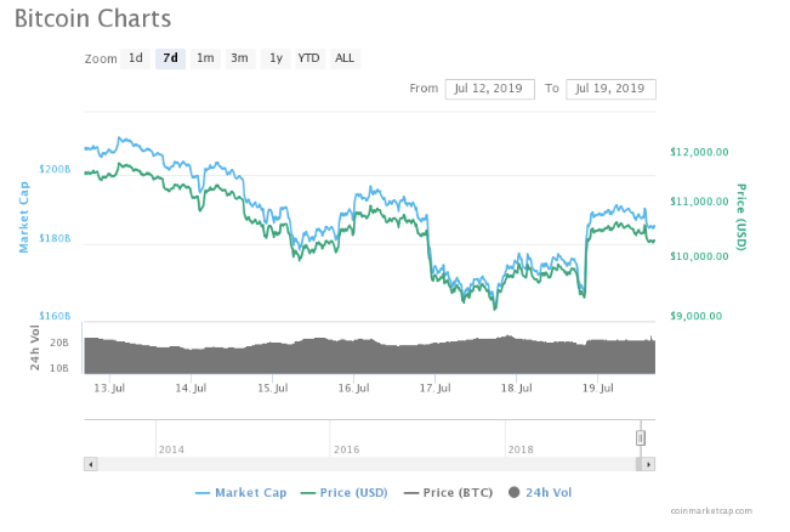 The bulls need to surpass the $11,000 resistance level to start a fresh increase in the coming sessions. This week there were sharp downsides in major altcoins like Ethereum (ETH), Ripple (XRP), Bitcoin Cash (BCH), Litecoin (LTC), Binance Coin (BNB) and Stellar Lumens (XLM). While the market is recovering, bulls have to cross several resistance marks.
Bitcoin traded below $10000 the past week and an imminent upside correction started. Ethereum declined below the $200 support and is currently correcting its price.

[rml_read_more]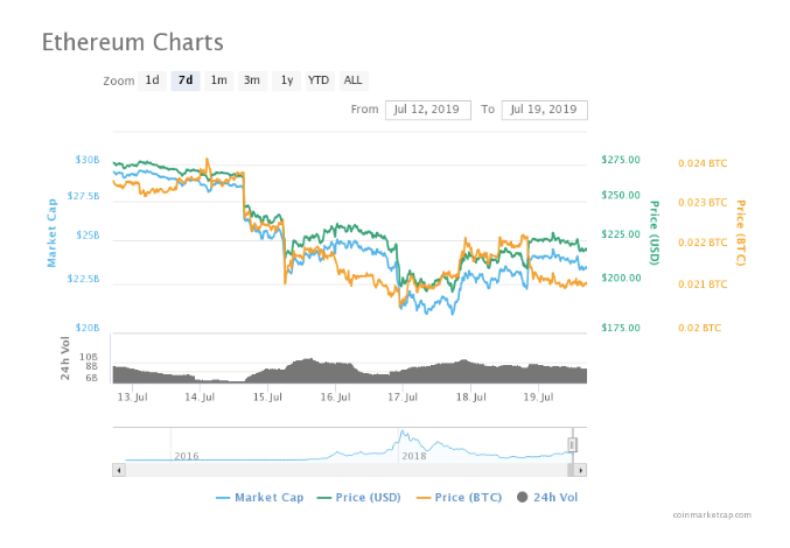 It's currently trading at $218.47. Ethereum started at $246 earlier the past week and then corrected downwards. The decline was such that the price even broke the $200.00 support area. Looking at the 4-hours chart, the price started a steady decline from the $318.29 swing high. The price weakened more than $100.00 and settled below the key $240.00 support level.
XRP didn't witness much price action, the week opened at $0.34 and is currently trading at $0.31. It struggled to correct higher and extended losses below the $0.32 support against the USD.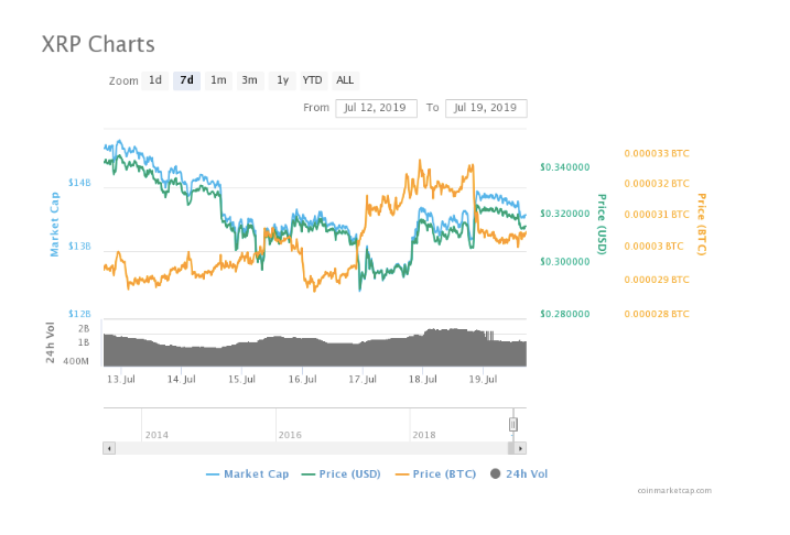 The XRP/USD pair even broke the $0.3000 support level this week to trade to a new multi-week low. A new monthly low was formed near $0.28 and the price recently started an upside correction.Ripple price is facing a lot of resistance on the upside near $0.34 and $0.35. The next key resistance is near the $0.34 level.

Therefore, the bulls may struggle to push the price above $0.35. If there is a convincing break above $0.35, the price could climb towards the $0.38 resistance level.
EOS price started a significant downward trend below $5.8. The bears took control, resulting in heavy downsides below support at $4.

The price broke the $4 support level and the price recently started an upside correction. It broke the $3.8 resistance and then the recent decline from the $6.089 high to $3.329 low. It is trading near a crucial resistance and if it crossed $4, it could test the next resistance at $4.4.

There has been much discussion and debate on Alts season and in the past week a few small cap alts gained over 100%. Overall price for Bitcoin is correcting higher, we are positive $11245 will be crossed in the coming week. If there is a drop in the Bitcoin price, then Alts season will be subsequently delayed.