The bearish outlook of altcoins persists following an increasing Bitcoin dominance across the crypto market. Wanchain, the blockchain interoperability platform caught our attention this week while scanning for top-performing altcoins against Bitcoin (BTC).
Without further ado, let's dive in and analyze major chart patterns driving the price against Bitcoin, the number one cryptocurrency by market cap.


WANBTC Weekly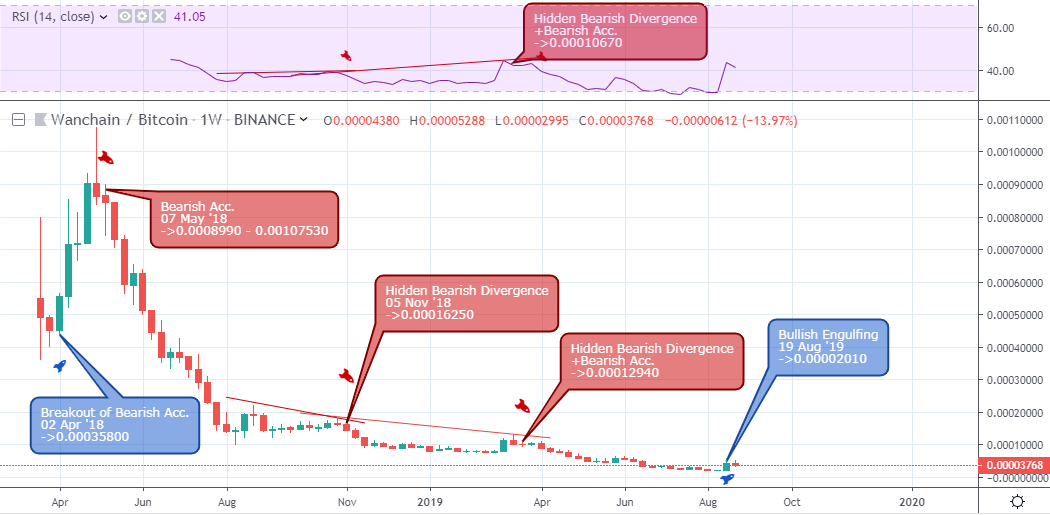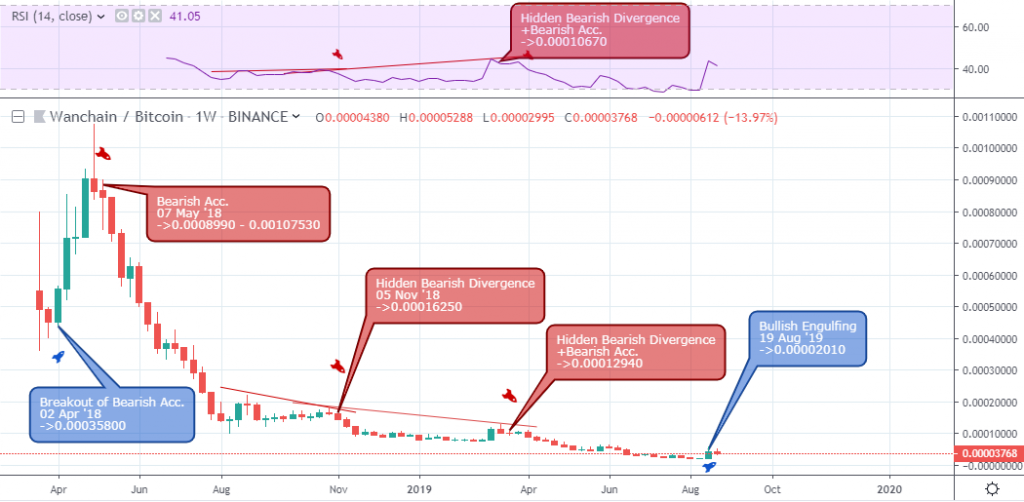 Starting from a weekly chart perspective, the WANBTC has been in a long bearish trend that transcends the crypto winter of 2018. After establishing an all-time high at 0.00107530, the WANBTC price has so far crashed by about 97.9% from the bearish accumulation pattern on May 07 '18.

Hidden bearish divergence patterns signaled on November 05 '18 and March 18 '19 fuel a continuous decline of the price forming lower highs.
Hold on! This is for Crypto Trader Pros Only!
Hi there! This article is for pro users only. Please log in or register to continue reading the article.