Following a sudden bullish price increase across major altcoins at the end of Q4, the market retraced the gains over the weekend by approximately 23.6% on average. At the start of a new week on 15 April '19, we begin to notice interesting trendsetting patterns on the 4hour and daily charts of some crypto. We've identified some of the major trending pairs for the week.
Bitcoin (BTC)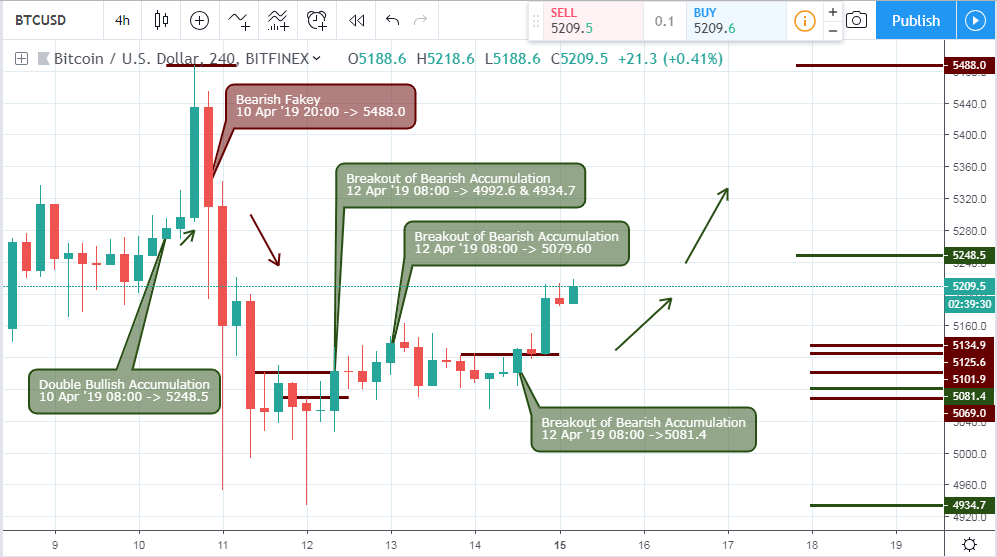 Starting with Bitcoin, the number one cryptocurrency by market capitalization, which followed a bearish regular divergence, triggered in combination with a similar Fakey pattern on April 10 '19 20:00, experienced a sudden increase in volatility. The bearish momentum could not stand the test of time, as they failed to a breach of their significant resistance levels of 5134.9, 5125.6, 5101.9 and 5069.0 respectively.


Hold on! This is for Crypto Trader Pros Only!
Hi there! This article is for pro users only. Please log in or register to continue reading the article.