Think of cryptocurrency markets as a Formula One race, except for the fact that this race is on all year round. Cryptocurrencies are qualifying teams and the price action that you see for any cryptocurrency – like Bitcoin – is fuel for the car. This fuel is represented by cycles of fear and greed. Fuel is the most crucial element for racing cars. It keeps the cars going. F1 cars consume 140 liters or more in fuel, much more than ordinary cars. If the car runs out of fuel, it stops. Similarly, cryptocurrency markets and hype cycles run on fear and greed. Having an upper-hand in the market requires more fuel to tip the scales in your favor. The historic Bitcoin bull run of 2017 was fueled by more FUD than ever before. ICOs raised billions of dollars in funds and crypto traders couldn't stop buying and HODLing Bitcoin.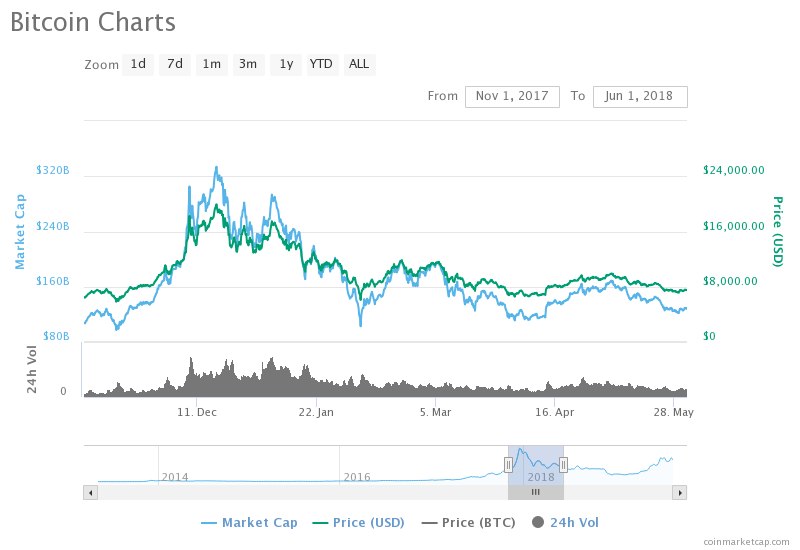 The bears in the market weren't organized enough to stop the fiasco and the hype cycle was immediately followed by a massive crash, wiping out billions of dollars in market capitalization within 72 hours. When the bull run was on, it looked like it would never end, however, the crash hit a hard bottom and the price stayed put over the following year.
HODLing in 2017
If you had bought Bitcoin above $8000 in 2017 and decided to HODL and sold at the peak, you are a winner. If you bought it above $15000 and decided to HODL, it's obvious that you don't invest in cryptocurrencies anymore. The market was running on hype and adrenaline. HODLing was the underlying trend in 2017. If your ROI was over 100%, it was a great year for you. Bitcoin had an ROI of 300% in the same year.

On the flip side, if you bought Bitcoin at the bottom, in 2018, you had to wait for a year and a half, for the momentum to build in the price action. Winter months were long for Bitcoin maximalists and though the market condition is different now, the underlying emotions and energy are the same.

If you study the Bitcoin chart from left to right, you will see hype cycles at intervals of 6 months, starting August 2017. Some cycles are fueled by the entire community's hype, like the historic cycle of December 2017, while others die out quickly. Standing your ground and buying the dips has worked for Bitcoin HODLers ALWAYS.

Though Bitcoin has been around for a decade, cycles are well represented on the timescale. If you are a day trader, you are looking at a minute by minute or hourly chart. If you are a swing trader, you are more focused on hourly and if you are a HODLer, you're checking monthly charts. Depending on your investment goals and appetite for risk, you look at the market.

HODLers who don't have an appetite for buying in the capitulation zones, buy near the 200-day moving average, and this has been a great ROI predictor.

HODLing in 2019
The absolute bottom is a myth. If you had enough conviction to buy Bitcoin above $8000 in 2017, you may buy above $8000 in 2019. It would be wise to study the long-term trend in Bitcoin price action as we are 275 days away from the next halving. Smart money could be scooping up tens of thousands of Bitcoins at the moment, as plans for Libra, JPM Coin, and Digital Yuan are underway. If these projects launch successfully, Bitcoin could witness another massive hype cycle.

So get into formation and buy your Bitcoin. Once bears have given up, bulls will throw the price upwards until its highest point and break free. Be prepared to HODL in the mature, volatile and exciting crypto market of 2019.



Disclaimer
Content provided by CryptoTraderNews is for informational purposes only, and should not be construed as legal, tax, investment, financial, or other advice. All information is of a general nature. As always, there is risk with any investment. In exchange for using our products and services, you agree not to hold CryptoTraderNews Pro, its affiliates, or any third party service provider liable for any possible claim for damages arising from decisions you make based on information made available to you through our services.