Bitcoin's historic bull-run in 2017 received a lot of media attention and interest. Overnight institutions, retail investors, VCs… They all wanted to have a piece of the leading cryptocurrency. While prices started looking bullish since December 2017, Bitcoin has not been without consequences. The increase in scams and frauds has led to investors lose their Bitcoin to shady ventures. This article is about Bitcoin Cloud Contracts and how, in truth, most Cloud Mining companies are scams. They claim to be a mining company without having any hardware for mining. According to experts on the internet, over 95% percent of Cloud Mining companies are a scam.
So how do you find ones that aren't a scam?
What is a Cloud Mining Contract?
How do you decide which contract is best for you?

Did you know that you can still mine Bitcoin even if you don't have the proper resources like costly equipment, cheap electricity, and a warehouse/storage facility. Yes. You can still mine. How is that possible, you ask?

Through Cloud Mining.
But you just said it was a scam.

I did, didn't I? If you look again, there is still a good 5% chance that you aren't being scammed. The trick is finding them. People with access to cheap electricity and tons of mining hardware sell their computing power for Bitcoin mining in the form of Bitcoin Cloud Contracts. This is also called Cloud hashing. Technically, data centers are mining Bitcoin for you. The fee that you pay for purchasing a contract includes the rent for their mining equipment and a monthly maintenance/service fee. This will ensure that mining goes on smoothly without an interruption or third party involvement. Now, the obvious question here is, why do these data centers rent out their equipment instead of employing it to mine by themselves?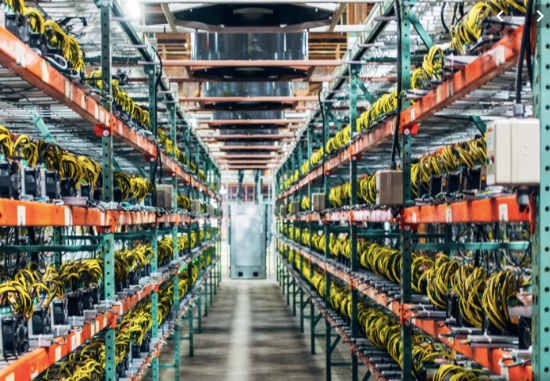 Source: Internet (Bitcoin Mining Setup in a company)

Well, it's a no-brainer. Cloud Mining Companies cannot base their whole business on the price of Bitcoin since the asset is highly volatile. These companies simply believe in giving traders an opportunity to take risks and make their bet in an unpredictable market. If their business relied heavily on Bitcoin, they'd have to shut down as soon as the price of Bitcoin dropped.

This is the exact thing that happens with retail miners. With every Bitcoin halving thus far, approximately 60% of miners shut down. By selling Cloud Mining Contracts, mining companies reduce their risk and operate in a more sustainable way. If we were to say that Bitcoin dropped to $0, though highly unlikely, it would not completely decimate these companies because they are still collecting fees. Selling cloud contracts is a more secure way of doing business and it helps companies from running short of capital.

Do Cloud Mining users still make money?
When the price of Bitcoin goes up, operation costs and price of a prepaid contract remains the same, this means that the profit goes up. Users who have long-term contracts make the most profit from such volatility and it becomes a win-win situation for both – the mining company and the user. If the user was left to his own means, they'd pay for the cost of electricity, the equipment and any other associated expenses. A Cloud Contract is usually a fixed, predetermined price.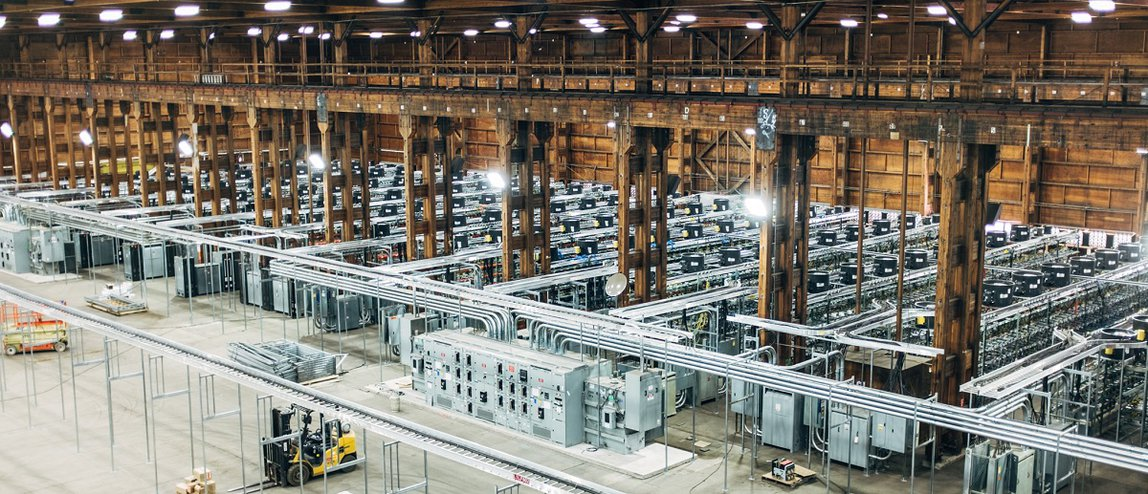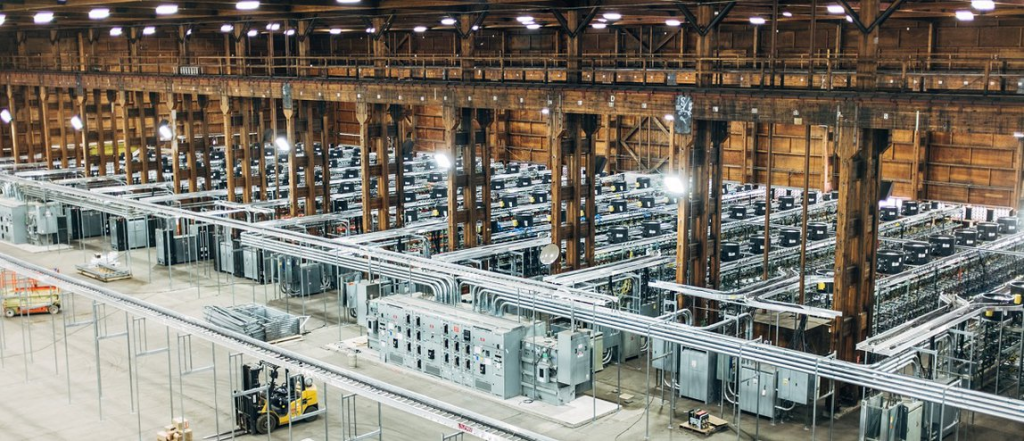 Mining Bitcoin on a large scale

What are the top Bitcoin Cloud Mining Contracts?
Bitcoin cloud mining contracts are usually sold on a per hash basis for a particular period of time. The price and fees is collected in Bitcoin/Fiat Currencies. Profitability will be affected by a single factor – Bitcoin's price.

Genesis Mining sells a 40 TH/s plan for $1584 + maintenance fee for 24 Months using the SHA-256 Mining Algorithm. Contracts vary from hourly rates to multiple years. What's more, the biggest element of surprise for everyone is the Bitcoin price. The market doesn't care how big or small you are.

Bitcoin's network difficulty is a measure of how difficult it is to find a hash below a given target and the difficulty is set at a global level. All valid blocks will have hash below the accepted level. When you buy Bitcoin Cloud Contracts, you become part of a wide Bitcoin Mining Pool and you share difficulty setting a lower limit for shares. Difficulty adjusts every fortnight at 2,016 blocks.

Which companies are scams?
The market is filled with scams, however, there are a few that are worth a mention here. If you plan to buy a Bitcoin Cloud Contract, be extremely vigilant and do your research before buying.

Scrypt.cc Review and PB Mining Review are the top scams in the list.

Both claim to get you started with mining within a few minutes. They share assured plans to help you earn and say that they wave off electricity and hardware costs completely. Bitminer.io was not initially a scam but after delays and halted payouts, it deservedly made it on the list.

How to pay for a Bitcoin Cloud Contract?
Once you have narrowed in on the right company to buy from, you can use your credit card or Pay Pal to buy. Most cloud companies accepting cryptocurrencies are outright scams because, as just discussed, the whole purpose of renting their hardware is to have assurance of regular payouts. How is this possible if they only accept Bitcoin?

Do not sign up for free trials or follow referral links shared by anonymous traders in forums. This could lead you to a payment link. The scam is that once the fee is paid, you lose access to the account and receive no contract or an invalid one. Not a fair exchange.

So, what's in this for you? If you are curious about mining, want to try your hand at it and not burn capital, then buy the cloud mining contract that fulfills your needs. You may have to wait a couple of weeks to see real profit but with legitimate cloud contracts, you will be rewarded.






Disclaimer
Content provided by CryptoTraderNews is for informational purposes only, and should not be construed as legal, tax, investment, financial, or other advice. All information is of a general nature. As always, there is risk with any investment. In exchange for using our products and services, you agree not to hold CryptoTraderNews Pro, its affiliates, or any third party service provider liable for any possible claim for damages arising from decisions you make based on information made available to you through our services.