The Bitstamp company was founded in 2011 by Damijan Merlack and Nejc Kodric with the aim of creating an exchange that would meet the needs of a European client base competing with a different exchange that was ran by Mt. Gox at the time. After it started up in Slovenia, Bitstamp expanded by opening a UK branch in 2013 and another one in Luxembourg in 2016. Alongside their office in Luxemburg, the exchange has made a name for themselves in both London and New York.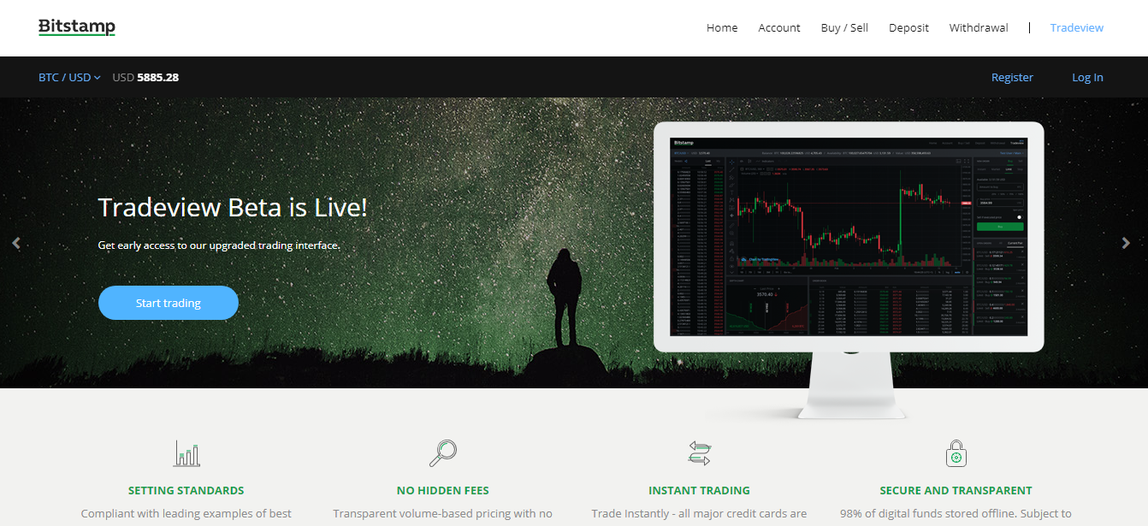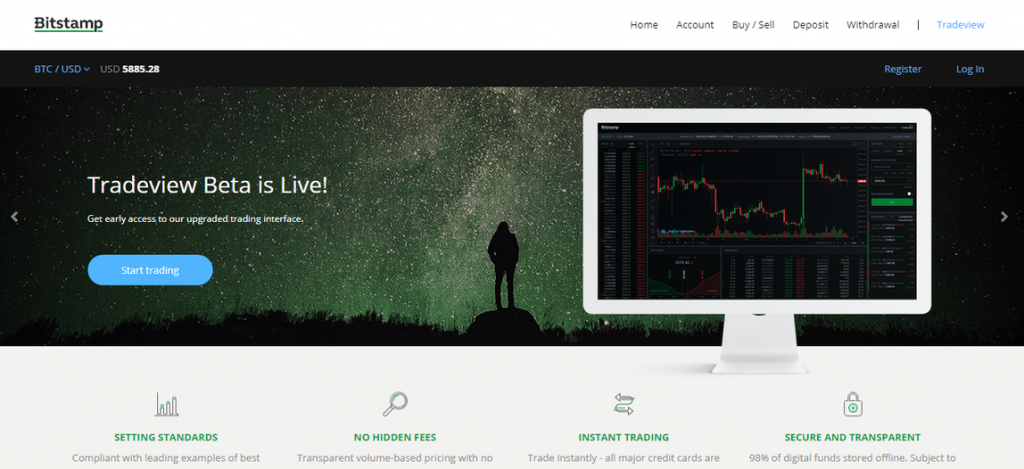 Bitstamp's reputation became known to intermediate and experienced cryptocurrency traders looking into buy the more reputable cryptocurrencies using Fiat currencies. Its plan is to offer users a low-fee way of exchanging large amounts of digital currencies while ranking among the top ten for its trading volumes. Currently Bitstamp handles over $700 million USD worth of cryptocurrency trading per day, and is one of the leading exchanges for BTC/EUR, ETH/EUR trading pairs. The platform is taken up by USD trades who are trading at over 60%.
FEATURES
FUNCTIONS: The exchange has a well designed platform which makes it easy for users. The site has key data on prices and orders, while providing frequently updated charts and balances. Also, Bitstamp offers a mobile app for both IOS and Android users.
LOW FEES: Bitstamp runs a small fee system than most cryptocurrency exchanges and international wire deposits adds a fee of 0.5% fee with a minimum of 7.50/EUR. International wire withdrawals attracts .09% fee and the least you can withdraw using this method is 50 USD/EUR. Cost for trading is .25% for monthly volumes under $20,000 this falls all the way down to 0.10% for a monthly volume of $20 million.
SAFETY: The group operates at a high level of proficiency and remains fully compliant with all digital asset policy and consumer protection laws. All digital assets on the exchange are kept in cold storage, while its online assets are hosted on Amazon Web Services. Additionally, its US Dollar Accounts are insured by the FDIC, while its funds are held in a New York-chartered bank.
CUSTOMER SUPPORT: The FAQ section available endeavours to answer the most common questions as well as instructions on how to buy and sell Bitcoin. Enquiries are sorted through email and the support team tries to reply to customer enquiries within the stipulated time. Users can reach their nearest office via phone for emergencies or more demanding issues.
GLOBAL AVAILABILITY: Internationally, the exchange is available to over 60 countries: China, Hong Kong, India, Japan, New Zealand, Singapore etc.
Traded Currencies: Bitstamp gives access to the most recognized cryptocurrencies and operates markets featuring Bitcoin (BTC), Bitcoin Cash (BHC), Ethereum (ETH), Ripple (XRP), and Litecoin (LTC). Currently in the market are 12 pairs being traded on the site which are connected to the 3 base currencies of the Euro (EUR), the US Dollar (USD), and Bitcoin (BTC).
Being one of the most experienced cryptocurrency exchanges operating today, Bitstamp enjoys a high level of liquidity and presently handles over $700m worth of cryptocurrency trades a day. The Exchanges handles over $400m worth of trades per day across its US Dollar pairings and the well over 100m Euro worth of trades for its Euro pairings a day.
Login and Signup on Bitstamp: For signups and Login, visit their official site and create an account by following the instructions. You can easily open an account by entering your name, email address, place of residence and password. Here is the step by step guide to create an account: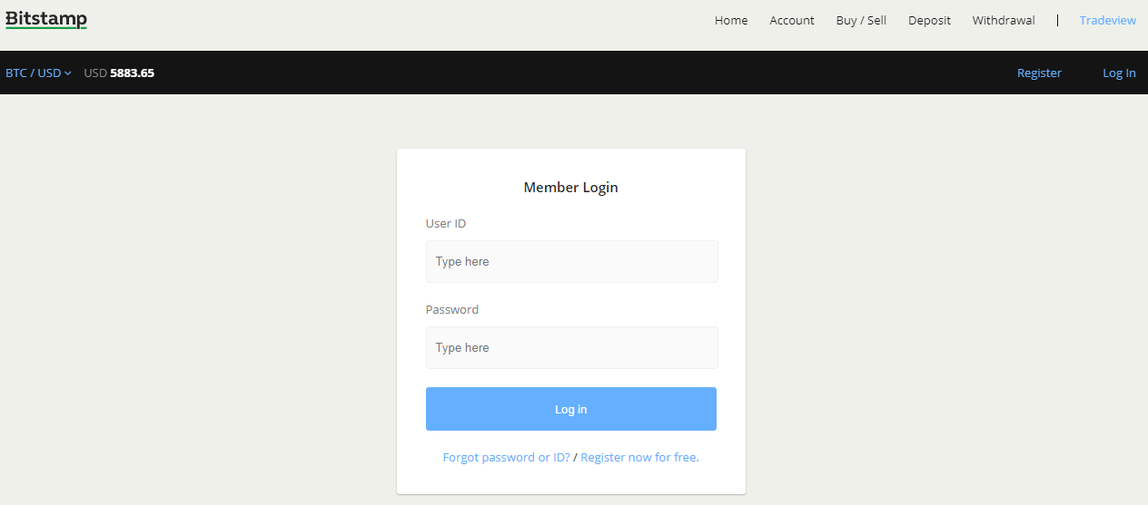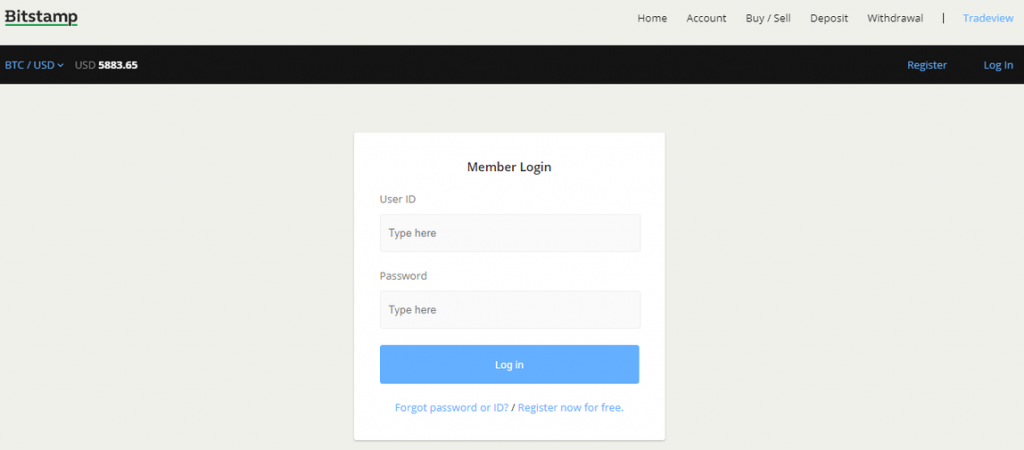 Once completed, you will receive a "registration complete" email at the address you entered.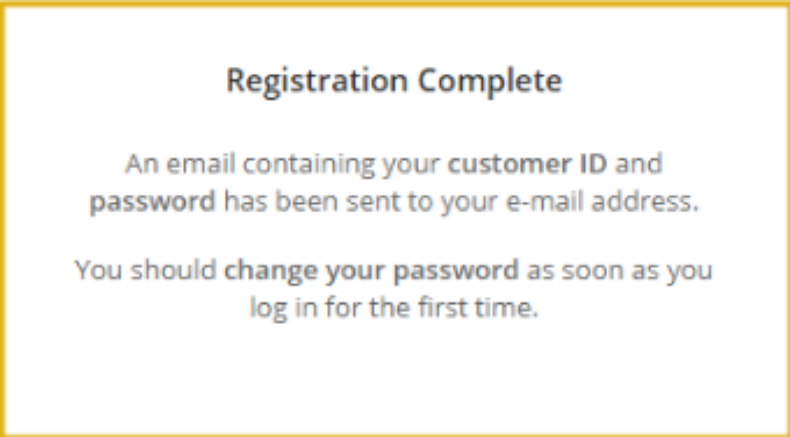 Your unique client I.D will be provided with a password. When you login, a command for your password change will appear to replace the automatically generated one.
You can now login to the site with new details and you will be directed to a page that allows you to change your generated password.
Account Verification: For you to gain access to certain account functions such as bank transfers, it's important to verify your account. Bitstamp offers personal and corporate accounts and both need the following documentation to become verified:

A valid Citizenship/National ID. Passports and drivers licenses can also be used.
Proof of residence, this statement of bank account, utility bill and a various government issued documents.
In the second verification stage, users have to verify their phone number by using an OTP code sent to their phone. Once the verification process is completed, you will have access to all the features of your Bitstamp account and be able to make deposits, purchases, trades, withdrawals through a number of different methods.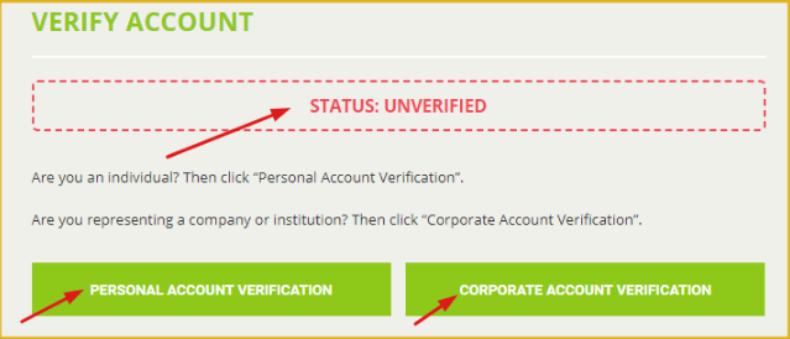 Make a Deposit: Your account for trading must be funded in order to begin trading or purchase cryptocurrencies. By navigating to the Deposit tab in your account to achieve this. Bank transfer is another method by which you can acquire cryptocurrency or use a credit card in order to transfer funds.
Trading on Bitstamp: Deposits made to the trading platform may take takeup to 1-3 working days, although some users acknowledge faster deposit times. Once the deposit has been made, you can make a purchase by clicking the BUY/SELL button, select the preferred trading pair of your choice and place a market or limit order. Once completed, you just enter the correct price and quantity and process your buy order.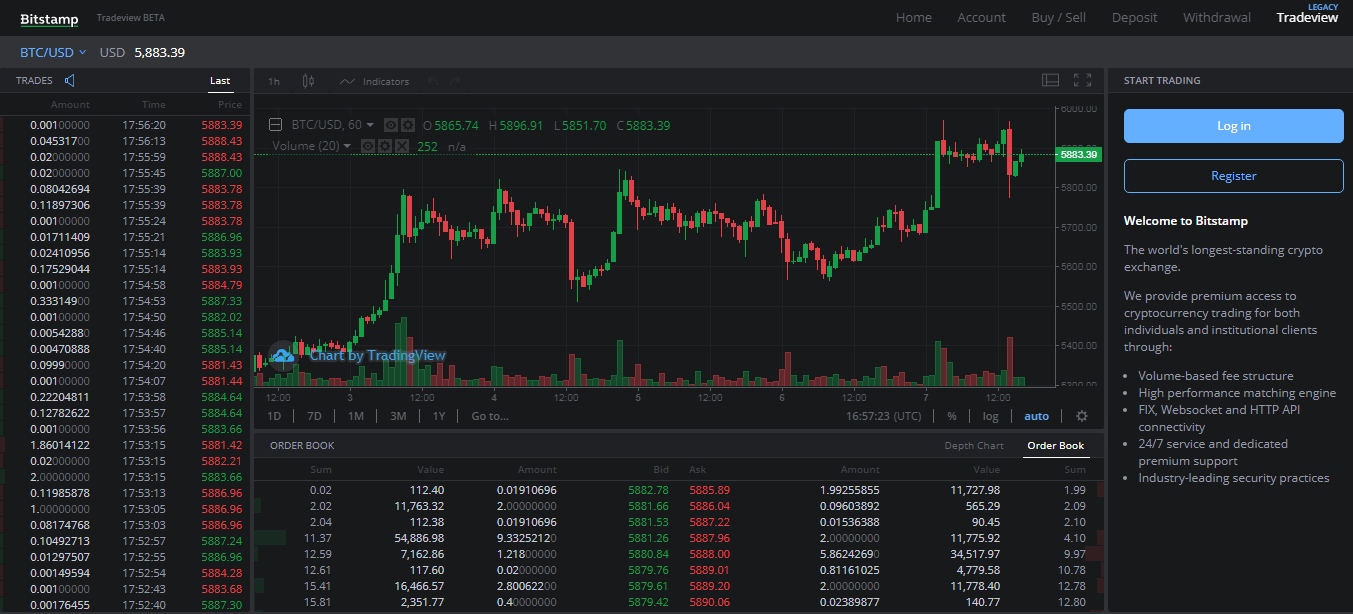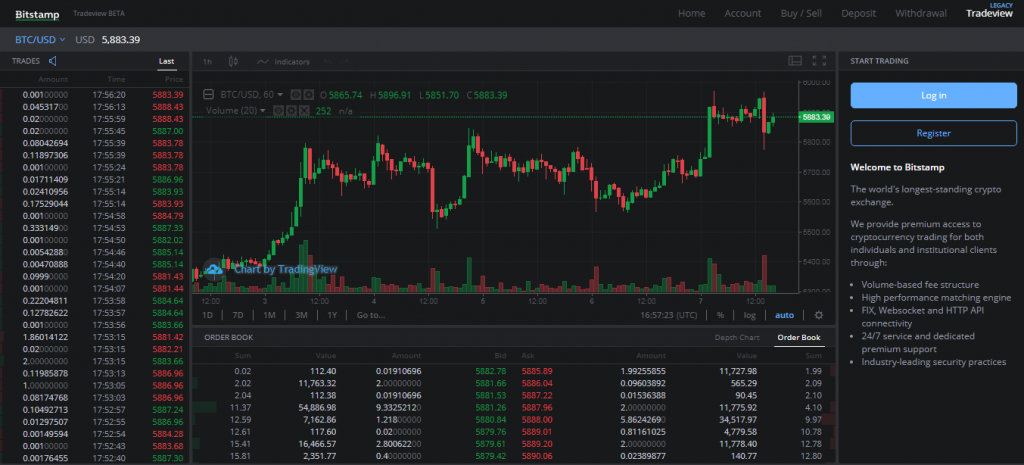 Once your transaction is complete, your account will be credited with your cryptocurrency purchase. You can sell your cryptocurrency on the platform, or if you prefer, transfer your funds to an external wallet that you control.
Payment Methods: Different methods are available on Bitstamp for users to make their purchase. The payment options are:
Credit/Debit Card
International Wire Transfer
SEPA
Cryptocurrency Exchange (BTC, ETH,LTC,XRP,BCH)
Is Bitstamp Safe?
Although Bitstamp's security was compromised in 2014 and 2015, with one of the hacks leading to the loss of 19000 bitcoins to hackers, the team has recently re-vamped their security processes and fortified customer wallets.
About 98% of funds held by the exchange are held in cold storage, away from the web, hence inaccessible to hacking threats.
Added to the cold storage feature, the funds are also secured and 2 Factor Authentication, SMS confirmation, as well as e-mail alert is required for accessing any user accounts.
Uploaded files on the exchange are kept private by the use Pretty Good Privacy (PGP).
So far the Bitstamp exchange has stood the test of time against hack threats and is currently one of the most reputable and secure exchanges available.
Conclusion
Bitstamp, since it began operations in 2011 has maintained a professional conduct and has evolved to combat security threats, as well as provide a trading platform using state of the art technology, thereby offering exceptional user experience.
The exchange is generally a recommended choice for individual and institutional traders alike, however we'll like to mention that no exchange should be used for storing your cryptos. Ensure you always keep your private keys safe from prying eyes and use a hardware wallet for cold storage.