Bitcoin's bloodbath has shaved off over $30 B from global market cap and raised the hopes of Altcoin believers. Expected gains are upward of 100% and this could mean that there is a possibility of doubling your investment within a short span of time, that is, if you choose the right Altcoins.

During high volatility season there is no reason for Altcoins to lag behind Bitcoin and looking at the Altseason that followed the bull run of 2017. We have put together a list of three Altcoins that could get you high short-term returns this season.

Ethereum (ETH)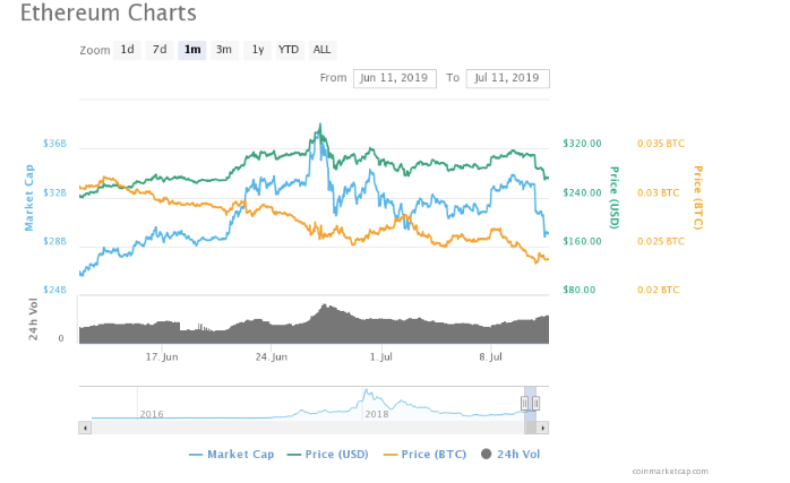 Ethereum's protocol update has paved way for a hopeful future for Ethereum. With fast and multiple implementations of the Casper PoS protocol. It's probably too early to decide how much market cap it will capture, but due to the high market value of the coin coupled with serious development teams working 24/7 across the world, Ethereum will definitely give high returns within the next 2 years.
When we observe last month's performance of Ethereum is performing better than most altcoins and has increased in Market Capitalization during this bull run.
It would be interesting to see how sharding and Beacon chain will work with the shift from miners to stakers. A high percentage of the community prefers PoW due to PoS's security risk, but the latter is the best choice for scaling and decentralization. With the integration of better scaling solutions, we may see more smart contracts and applications being developed on the Ethereum network, with lower fees as well.
Sidechain projects could be hurt due to Ethereum's moves, but due to the way Ethereum 2.0 will work, sidechains will most likely become interoperable shards within the new blockchain system. What's better is that there are new features being integrated in Ethereum and that introduces a new concept – Meta Transactions. This allows for users to interact with Ethereum without having to buy it.
This has the potential for a huge positive impact and make transactions plug and play, like browser extensions. Throw in a ready made crypto wallet in the mix and things are more exciting.

2. Chainlink (LINK)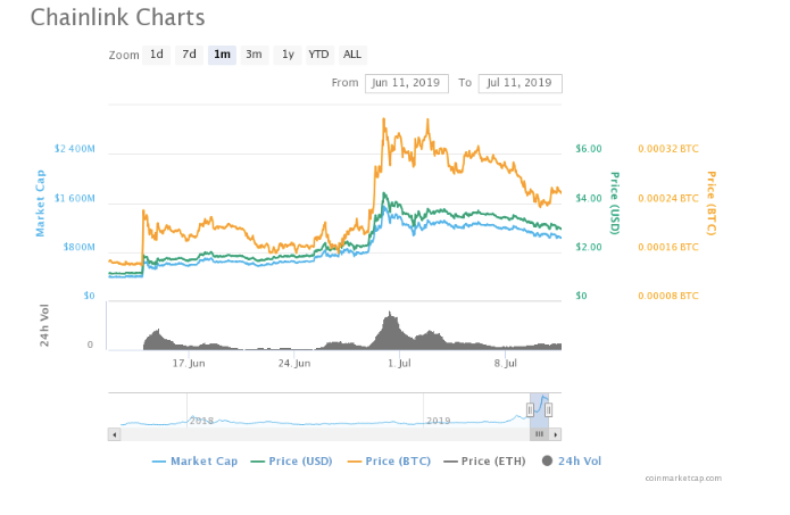 So far in 2019, Chainlink has performed better than most other Altcoins. LINK peaked over $4 in the last week of June and created a new all-time high. In one week, LINK gained 75%, it is up nearly 1,200% since the start of 2019. The overall cryptocurrency market has gained over 300% so far this year.

Chainlink has been performing exceptionally well compared to most Altcoins this season. The bull run that started in the last week of June has maintained support at $4.

Following positive announcements on LINK, we realize that the project offers several benefits to other projects relying on API like Augur or BetProtocol through their Chainlink Oracle solution. It is also the first project built on Ethereum with a real-life use case within any kind of media or financial institution. Chainlink keeps updating their product and there won't be an Altcoin season without breaking all time highs.

3. Binance Coin (BNB)

As cryptocurrency adoption across the world increases, newer users keep switching to Binance due to high number of IEOs on the launchpad. Binance's UI/UX and tokenomics are better compared to the rest in the industry. IEOs continue increasing in value as more and more projects choose this way to raise funds in a more centralised way than ICOs.

Binance Coin has been steadily rising upwards for the past year.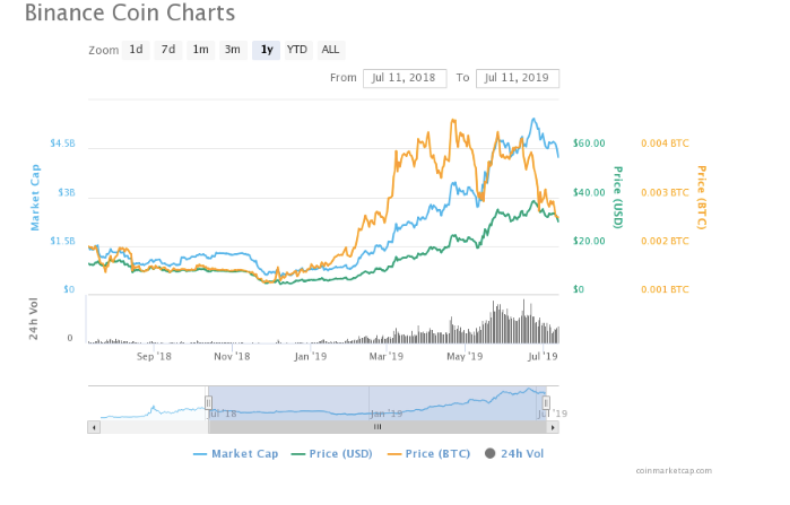 Binance Coin has an ROI of over 9000% since its launch.
We recommend traders to do their own research and not invest what they cannot afford to lose. It is advisable to read as much as possible about a project before investing. Altcoin season is well on its way and it will be interesting to see the returns on these short-term investments.