Litecoin has been trading below the $100 for the past week and after several failed attempts to cross the $100 level, the new resistance is at $95.65. It has been difficult for the LTC/USD pair to make the breakthrough especially since Bitcoin is trading in the $9600 range. The halving is scheduled for August 5, 2019 and LTC price has dropped by over 33% in the past month. The popular opinion is that Litecoin will surge as we get closer to its halving, but looking at the recent drop in the price, analysts believe that we are way past the surge.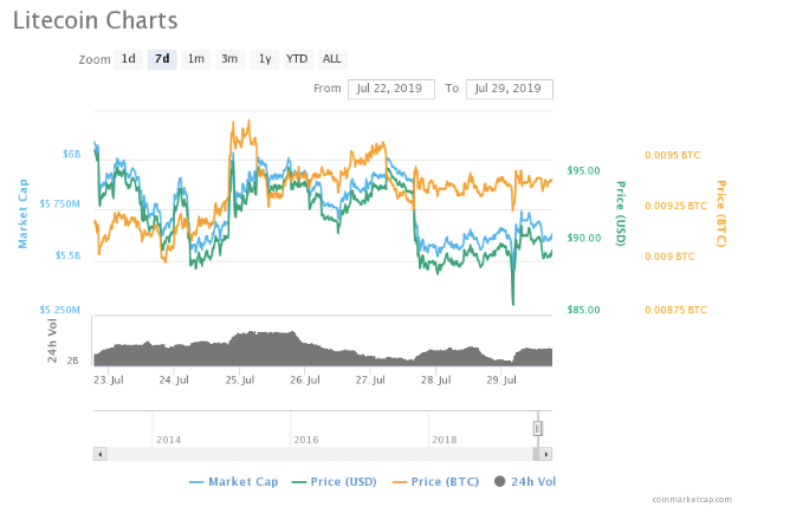 Litecoin is currently trading at $89.57 which is way below its resistance and the new support is at $88. It has dropped towards its 100-day EMA and bounced as high as $94 on any given day this last week. If it crosses $96, the bulls will regain control and cross $100, $110, $115 within 24 hours.
Hold on! This is for Crypto Trader Pros Only!
Hi there! This article is for pro users only. Please log in or register to continue reading the article.