Crypto Trader News is proud to present our top trending posts for the week leading up to August 4, 2019, highlighting articles that are moving at the speed of business. Have you registered to be a Crypto Trader News Pro? Get the latest in market analysis, reviews, trade tips and insightful articles directly to your inbox.


CRYPTOCURRENCY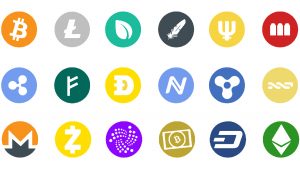 What's the best cryptocurrency under $10 that you can invest in? This question has been on the mind of every crypto trader right before the Alts season. The question is which altcoin will give the best returns in the next two years and this article highlights the top altcoins under $10.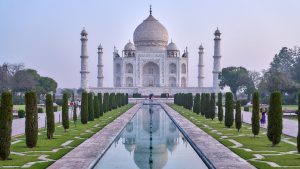 In this article, the events and potential repercussions of a crypto ban in India is being discussed. See what we've found concerning India's Inter-Ministerial Committee to how it could affect the country's people in the aftermath of a crypto ban.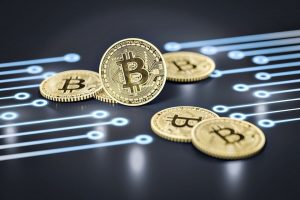 Have you ever wondered which countries hold the most Bitcoin in the world? Crypto Trader News contributor, Syed Shoeb, did some research to find the top five countries HODLing Bitcoin. Read on to find out which ones.




Data from Chainalysis and the United Nations Office on Drugs and Crime revealed that traditional fiat money is used 800 times more than bitcoin to launder money on the darknet. Sounds surprising, doesn't it? Read on to see how we crunched this information.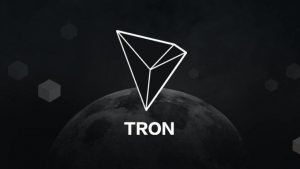 Tron's founder Justin Sun is facing a series of allegations after announcing his decision to postpone a lunch date with Warren Buffet for which he bid $4.7 Million. Could these allegations, which include illegal fundraising, money laundering and gambling be the reason behind TRON's price collapse?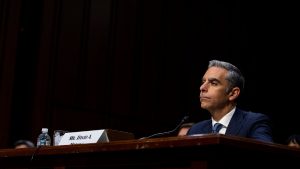 Libra has been at the focal point of an intense debate on the future of cryptocurrencies ever since Facebook officially announced the project. Things took turns for the worse for Facebook when lawmakers expressed their concerns surrounding the project at a congressional hearing on Capitol Hill. Here are some key highlights from the hearing.
In this article, we'll walk you through the Key Highlights and Moments of the hearing.


INVESTING & TRADING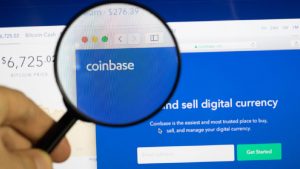 Coinbase is one of the most trusted cryptocurrency exchanges in the world, and despite their fees and limited features, crypto traders believe that buying on Coinbase is fast and convenient. In this article we'll explore the downside and some fine print that you might not be aware of when trading on this convenient and trusted exchange.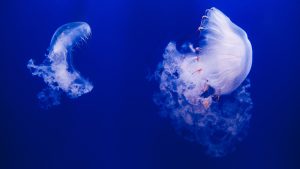 Finally! tZero users have been waiting for the android version of the tZero crypto trading app and now it's finally available at the Google Play store. Similar to the recently deployed iOS version, you can find the Android app under the finance category. Read on for some bullet points of what tZero is.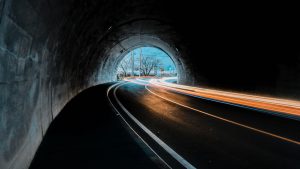 The robo advisor company, Betterment recently released a new feature through its Betterment Everyday initiative. The Betterment Everyday program is one that will be of interest to banking consumers who seek higher yields for their savings accounts. From personal investing to rollovers for 401(k)'s to Roth IRA's, Trusts and other taxable tax deferred accounts, Betterment is an institution that may move the needle for investors. Read more about Betterment on Crypto Trader News.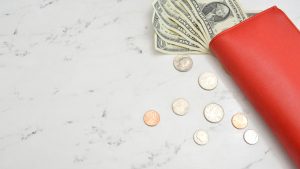 Robinhood Raises $323 Million at $7.6 Billion Valuation. Founded in 2013, Robinhood is a securities trading app that lets users trade stocks without charging any commission. Find out more about Robinhood and how it can benefit cryptopreneurs.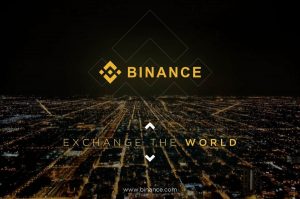 Binance is considered the best exchange for crypto trading and that opinion is pretty widespread. Ranked as a top cryptocurrency exchange, it is important to analyze the road to Binance's success. Read on for a quick review of their history and why it might just be the best exchange for crypto trading.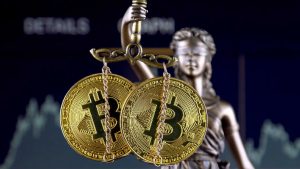 After the historic Bitcoin bull run of 2017, the IRS is seeking businesses and individuals who might be on notice for tax evasion. Over 10,000 crypto HODLers have received a firm warning from the Internal Revenue Service (IRS). Read on to find out more.



FINTECH & TECHNOLOGY
It looks like Apple is getting in to blockchain! Leading brand Apple's co-founder Steve Wozniak has invested in a new blockchain-based, energy efficiency company called Efforce, based in Malta. Wozniak believes that blockchain will be a great advantage in lessening society's environmental impact without the need for consumers to change their living habits.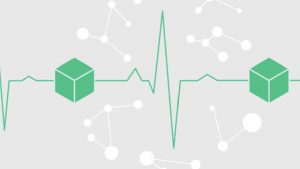 Blockchain technology has proven to be an important and disruptive technology and the healthcare industry has been exploring several projects on the blockchain to promote safety, efficiency and innovation. Unfortunately, healthcare has been one of the slowest growing industries with hospitals and pharma companies virtually stagnant and unchanged for nearly two decades. Can this technology help the healthcare industry?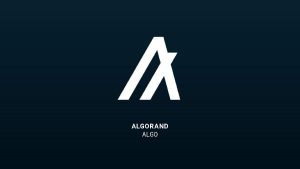 MIT professor and Turing Award winner, Silvio Micali, is the founder of Algorand, a Boston-based open sourced software company that is foundational blockchain platform using permissionless, Proof of Stake (PoS) protocols that handles scalability issues, security, and transaction finality in a borderless economy. Yeah, that's a mouthful, but for the average Joe, what does it mean and how does that affect us?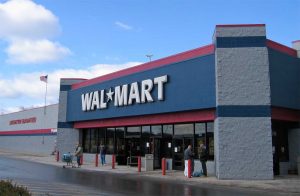 Look out Facebook, retail giant Walmart filed for a patent for a "System and Method for digital currency via blockchain" back in January, 2019. In essence, they have proposed their very own stablecoin. Crypto Trader News contributor, Meredith Loughran highlights what the patent application states.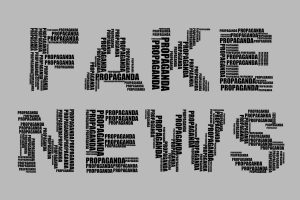 A growing number of blockchain-based organizations have been combating fake news, which is the result of the "attention economy." Combating fake news and deep fakes is one of modern journalism's biggest challenges. The New York Times is planning to implement blockchain technology to fight this challenge.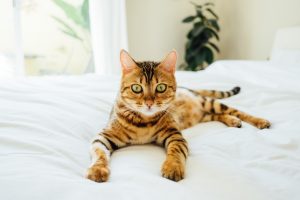 CryptoKaiju shows that the blockchain is not just in our imagination or something that is merely intangible. It is not only in our devices but in our toys as well. Thanks to CryptoKaiju, individuals may now purchase tangible vinyl goods on the blockchain. Crypto Trader News contributor, Alan Daniel shares how physical CryptoKaiju goods are in line with the utility of the blockchain.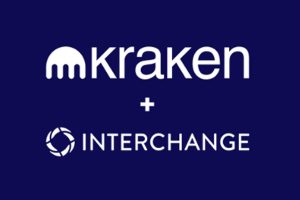 On July 31, 2019, the Kraken Exchange announced the acquisition of Interchange, which could be a game changer for the platform and business asset management in the cryptosphere. From business solutions to safety protocols, this is a global-reaching acquisition that puts Kraken at the top of the game.



INSIGHTS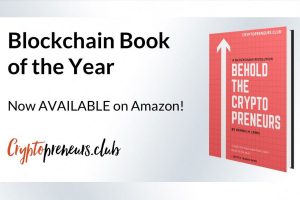 What's the difference between a crypto-investor and a cryptopreneur? Author, Dennis H. Lewis points out some glaring issues with ICOs, blockchain startups, and even the casual investors and in a straightforward tone and relatable language. Read the review for BEHOLD THE CRYPTOPRENEURS here.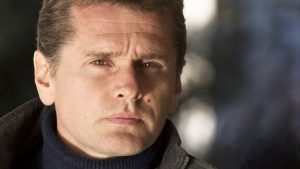 In a move that will likely please numerous crypto investors around the world, the Department of Justice has made a strong move against Canton Business Corporation, BTC-e's "parent" company, as well as its chief owner Alexander Vinnik, the man accused of laundering billions of dollars worth of stolen crypto.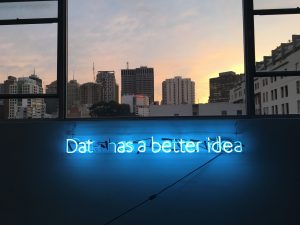 The 2017 Equifax hack is still too fresh to be forgotten by the approximate 147 million people who were affected. Names, dates of birth, Social Security numbers, credit and debit card numbers were all part of the data breach. Here we are in 2019 with yet another hack. Here's what you need to know.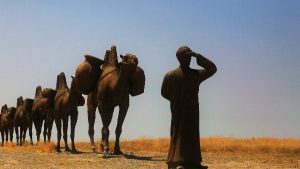 On July 18, 2019, the United States Attorney for the Southern District of New York and a Special Agent-in-Charge from Homeland Security Investigations announced the arrest of Hugh Haney with money laundering from the proceeds of narcotics trafficking on the "Dark Web". He traveled the Silk Road and now Haney's at the end of the road.


PRO ARTICLES
Articles you can enjoy with a Crypto Trader Pro subscription.